Reduce your risk of construction injuries, improve your culture and manage your people well with experts at your side.
Every incident, no matter how small eats into your day and reduces productivity on your site costing you money and delaying your jobs. Whether it's physical injury or employee disputes, your world would be better without having to deal with them.
Engage With People and Change Behaviours
Technology has given you opportunities to monitor your sites, however, it can't consult with you on how a project will progress safely or engage with your workers. THSP have great software to assist with your Risk and COSHH Assessments. Our consultants have excellent auditing tools to give you insights into your site safety, and they offer expert consultation from people who understand your industry.
From CITB Safety Awareness to Behavioural Based Safety programmes, NEBOSH, IOSH and specialist industry courses, the only way you will change people's behaviour and get them working safely is through training. Toolbox talks are part of THSP's Site Visiting service to ensure issues are addressed immediately.
Focus on Your Priorities
Our Site Visiting service is backed with comprehensive emailed reports and on-line action plans in our Action Management Hub. Our Site Visiting Metrics platform, will give you insights into the urgency of issues on your sites across the UK with colour coded maps showing all your locations and where you need to focus your attention.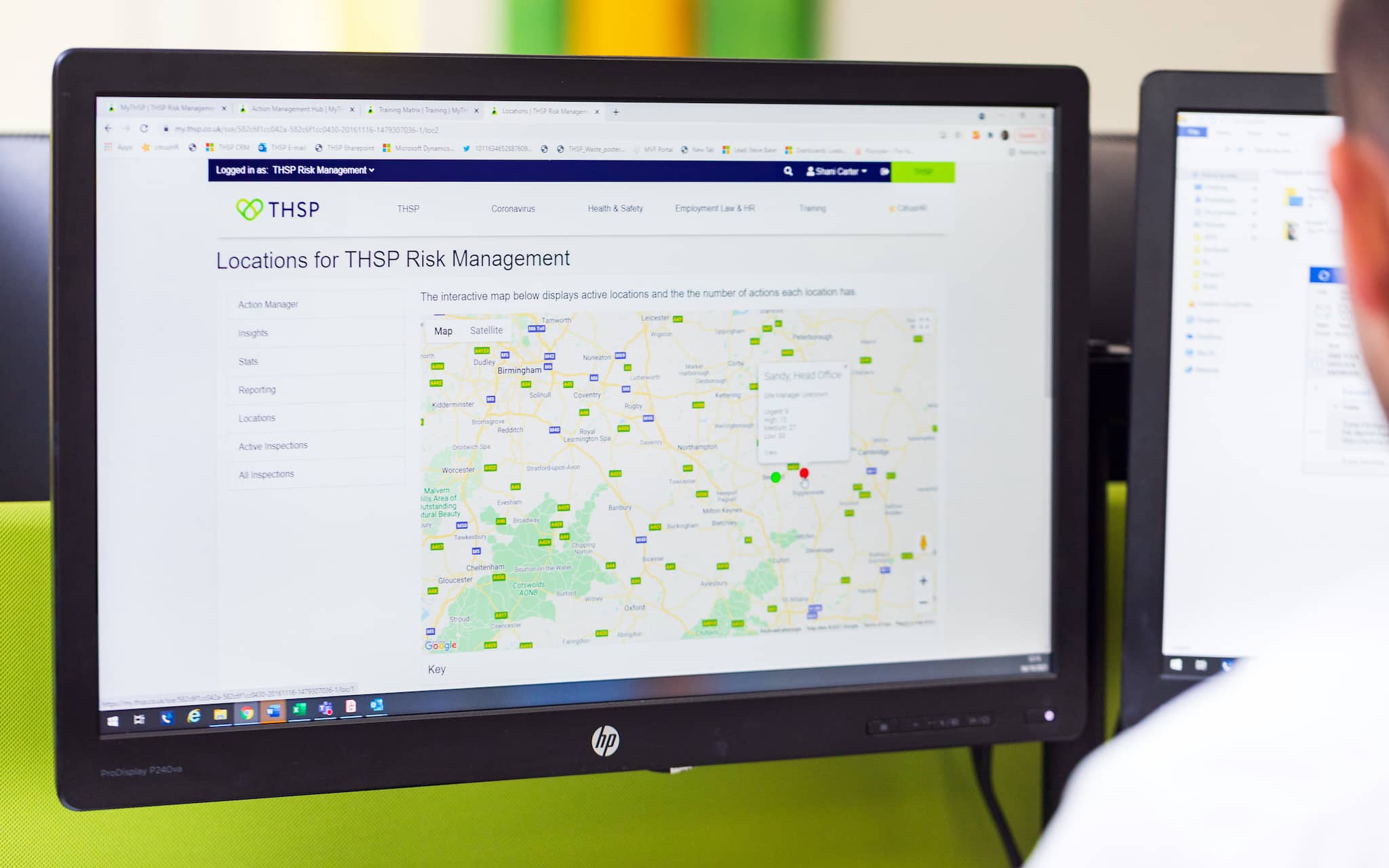 Managing Relationships
THSP's employment consultants have worked in construction and have the knowledge and understanding of transient workplaces and the nature of relationships between all workers.
Employment law can be a minefield and is forever changing. With the heavy reliance on sub-contractors in this industry, the question of worker status frequently arises, and cultural differences in today's diverse workforce can lead to misunderstandings, affecting your legal position. As well as developing HR processes to help you create a fair workplace and keep your staff motivated and happy, our consultants are readily on the phone when you need advice.
Protecting Our Environment
Demonstrating your sustainability is essential for many contracts. Having the policies to deal with environmental matters, from air and water pollution to protection of endangered species, can make a difference as to how your staff deal with these matters. Backed by good, sound advice from environmental consultants you can demonstrate to your clients that you take your environmental responsibilities seriously, which will win you more business.
Testimonial:
THSP have been very professional.
They have worked as our partner to advise us what we should do to resolve our health and safety issues. THSP's staff have all given us excellent service.
Testimonial:
When we use the Risk Assessment Builder...
...it is up-to-date and covers more risks, rather than the historic generic ones
Testimonial:
Got me bigger contracts
The benefits have been huge. I now walk straight into negotiation on all manner of groundworks and construction projects up to the region of a million pounds in value.