What is a COSHH assessment?
A COSHH risk assessment is required under the Control of Substances Hazardous to Health Regulations and should identify the hazards and risks of hazardous substances in a workplace and set out suitable control measures.
You can find hazardous substances in most workplaces, from simple cleaning products to complex chemicals. COSHH risk assessments are also required for the hazardous substances you create as by-products, such as dust and fumes.
COSHH Assessments that are suitable and sufficient.
It is not deemed sufficient to have generic assessments and just add a location, so we have designed our intuitive software to enable you to generate a COSHH assessment that not only considers the substance but addresses the circumstances and processes during which they occur or are used.
THSP's COSHH Assessment Builder.
Based on the latest version of HSE EH40 document, the online tool ensures that the most up-to-date information is recorded relating to the potential harm and appropriate control measures are considered and recorded.
Book a demo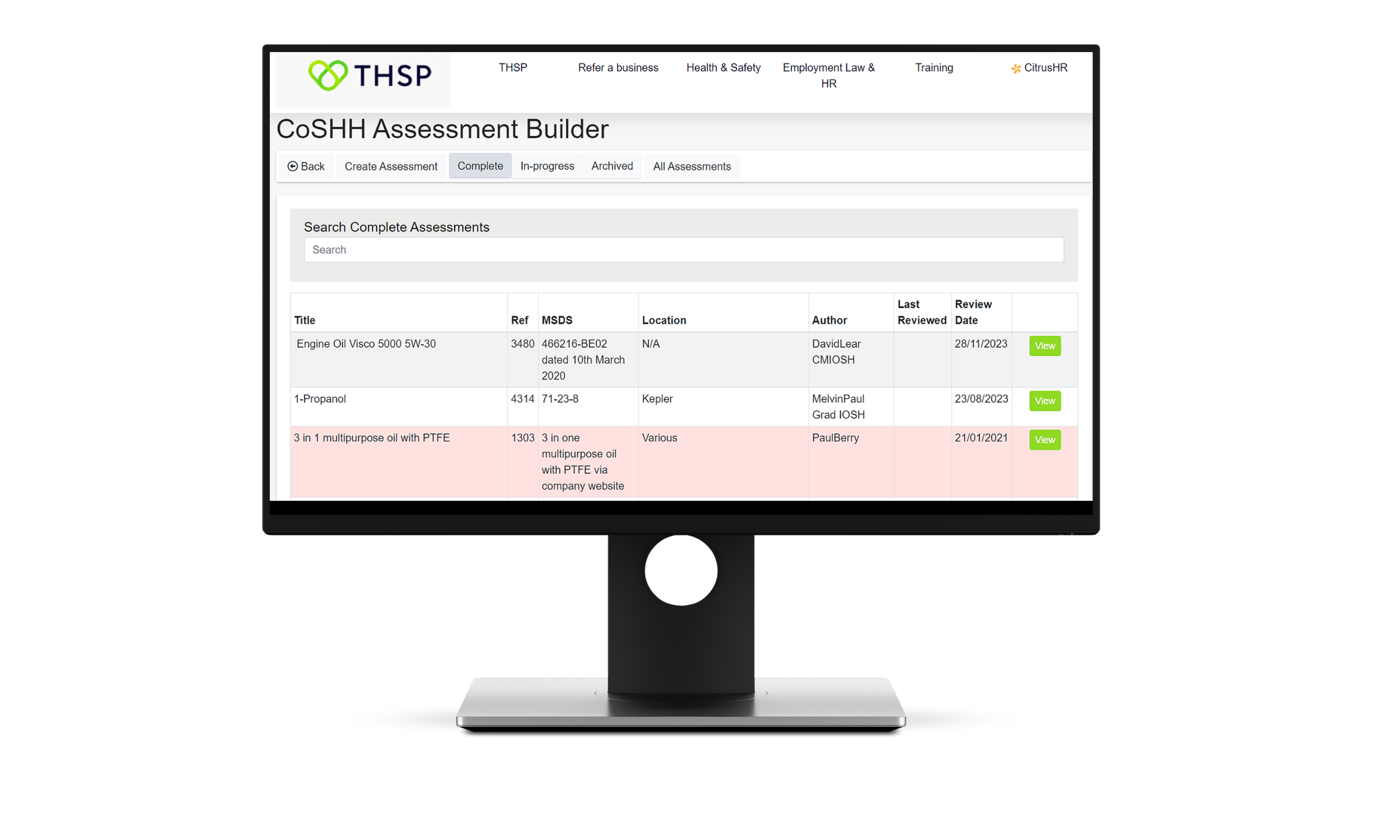 How does it work?
Based on the mechanics of the HSE's substance evaluation tool, our system enables users to allocate suitable control measures according to the latest hazard information and communicate them clearly and concisely.
The recommended control approaches and measures, based on your selected hazard phrases, quantities used and material form are fully editable and enable you to make your assessment both site and process-specific.
Use in conjunction with THSP's Risk Assessment Builder.
THSP's Risk Assessment Builder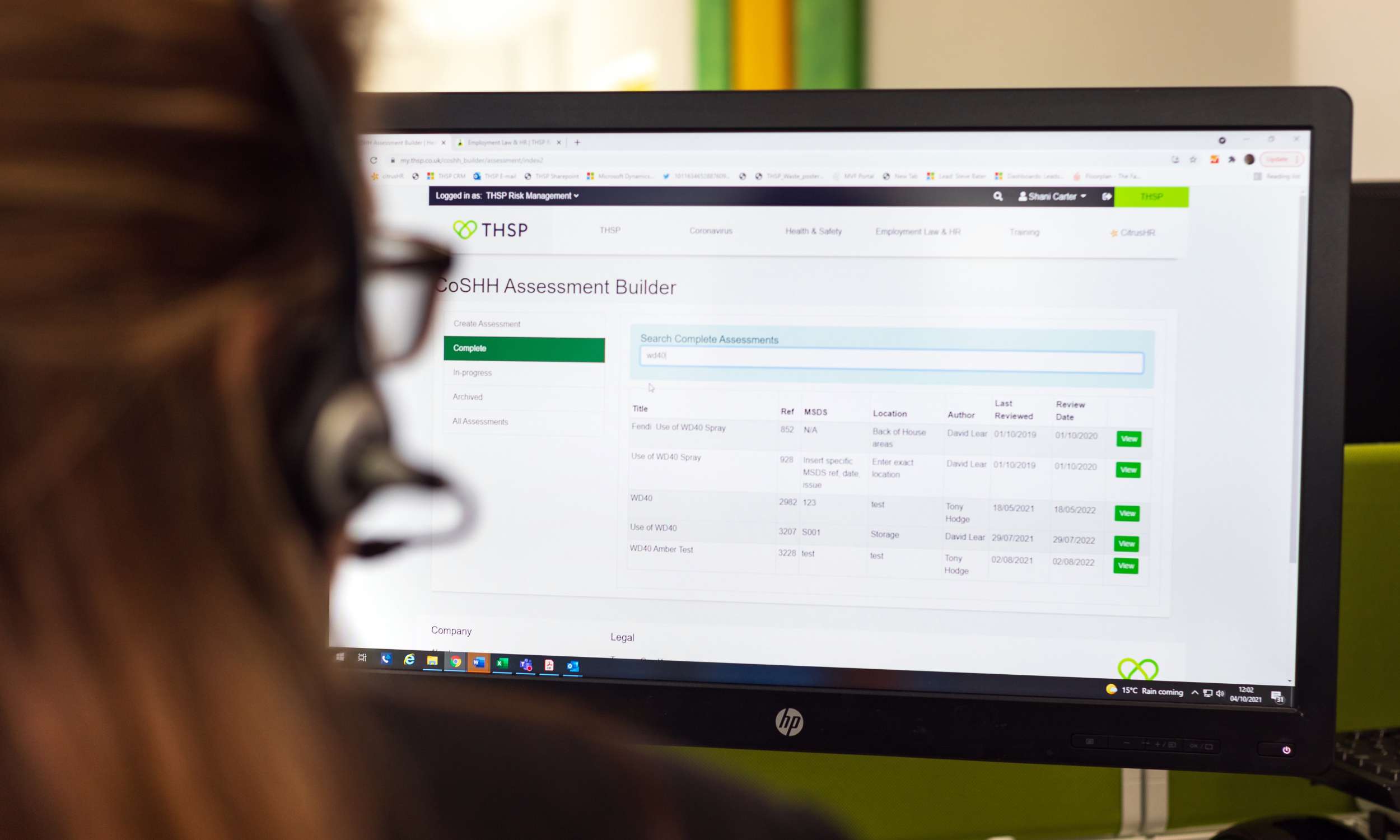 What it can do for you
Intuitive


The CAB recommends control measures based on your identified risks.

Flexibility


If control measures need amending, you can change them or add your own.

Accessibility


Access the COSHH Assessment Builder and your risk assessments from anywhere with internet access.
PPE Selector


Includes PPE types and specifications with pictures.

Adaptability


It's quick and easy to duplicate, edit or update your assessments to reflect changes to location and processes without having to repeat the process from the beginning.
Who's it for?
If you have responsibility for creating COSHH Assessments for your business, this software is designed for you.
The interactive tool is available for free to all of our Health and Safety outsourced customers as part of their service, but licences can also be bought separately for £500+VAT for a 5-user licence.
Consultant assistance.
THSP can assist to identify which items need a COSHH assessment, complete the assessment for you using our in-house tool and advise on any improvements that need to be made, such as storage. We can also provide training to your teams.
The assessment will be stored in the customer portal so it can be assessed in the future and easily accessible if needed.
Our advice will be pragmatic and take into consideration the potential likelihood and severity of harm.
Try it for yourself.
If you would like more information on how the COSHH Assessment Builder could benefit your organisation, book a demo with one of our team to gain your free trial.
Book a COSHH Trial