We get it.
Dealing with HR & Employment Law matters can be tricky for any business. You might not have time, be unsure if you're getting it right or feel swamped by a lack of understanding.
Together, we can make choices that enhance your processes and transform your human resource. THSP are well experienced with matters concerning people.
Book a Discovery Call
How we work with you.
We become part of your team.
Your dedicated HR and Employment Law advisor will take the time to get to know your business and will be on hand to help you with the day-to-day challenges you may face with employment matters. We aren't a call centre, so you can be confident that you'll receive consistent support at all times; you'll get to know our people by name and not just a number.
An approach that's bespoke, responsive and supportive.
Every business is unique which is why we create a tailored service to fit each customer. You might not employ in-house HR, your management team might not have the necessary expertise to deal with more complex matters, or your current solution just might not be fit for purpose.
We have a flexible range of services tailored to your business needs so that you have more time to get on with what is important to you, building your workplace culture and futureproofing your organisation for growth.
When things are done well, you can be confident that your HR is under control. Know that you have all the correct policies, procedures and checklists required to manage your business, and when tendering for new contracts.
Why outsource your Human Resources?
Deal with hybrid, flexible and part-time working requests from your staff, to suit your business needs
Contracts and handbooks that reflect your business, make staff feel fairly treated and meet legal obligations
Dignified ways of dealing with emotionally difficult issues
Compliance and support in dealing with statutory rights, like maternity, parental and national minimum wage
Deal with bullying and harassment objectively, particularly when people close to you are involved
Get more work with policies that meet qualification expectations
Restructure your workforce to deal with business needs
Ensure eligibility to work, and what to do when people become unable to perform
Performance and disciplinary action, where to use the appropriate steps and how it's done
Actively manage sickness absence and medical capability.
Take an HR business health check.
Find out if you're doing everything you can to support your workforce.
Total support.
Solutions range from our established HR & Employment Law service to HR Plus, our complete bespoke option.
Tribe, our comprehensive HR Software, is an employment management system that can help you manage, track and record information relating to individual employees all within one interface.
Our Employment Disputes Insurance can cover your legal costs and any awards made.
Combine with our Health and Safety Service and benefit from discounts on other services including site visiting and training.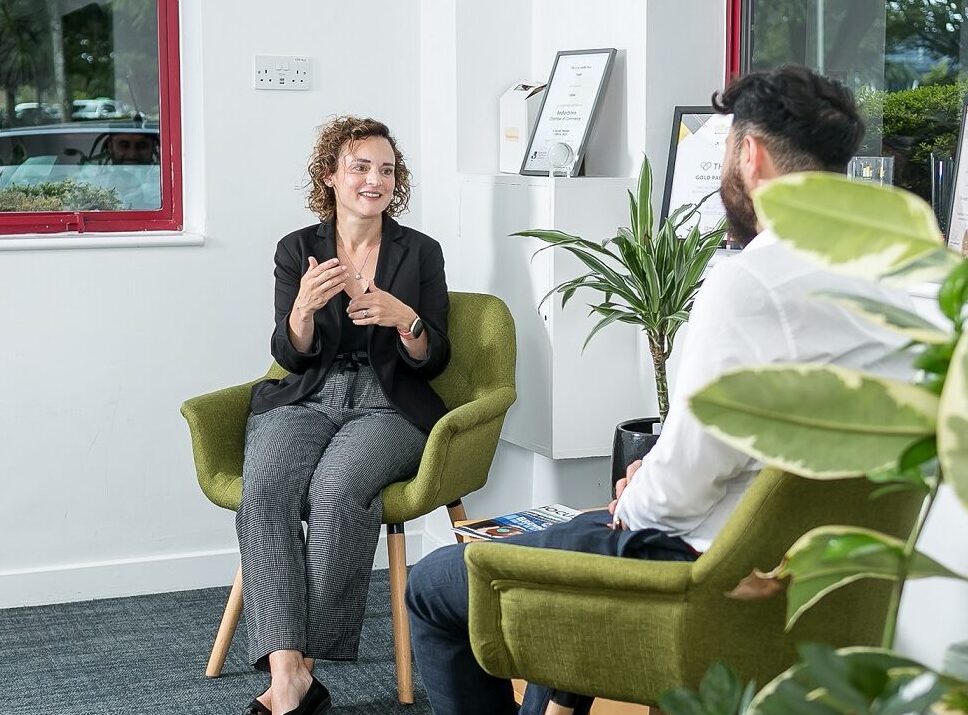 What else is included?
A review of your existing documents to give you peace of mind that they are correct
Regular catch-ups to help us become part of your team
A monthly newsletter keeping you up to date with both employment and health and safety matters
Free resources to upskill you on a range of management topics
Just ask our customers.
In April 2022, 99% of our customers renewed their service with us.
Testimonial:
THSP has made a huge impact to our business. The reassurance in having an expert on tap is priceless and I highly recommend any business to consider outsourcing to THSP.
Since we signed up to the HR & Employment Law service, through the knowledge, experience and professionalism shown by the THSP team, we see them as an extension of our organisation.
Testimonial:
We like you!
Thank you Andrew. As stated on the phone when next considering your holidays although we know your team is there, we like you!
Testimonial:
A strong sounding board
THSP provide a strong sounding board backed by a great knowledge. We have no reservation to recommending THSP to any other business within the manufacturing environment, or otherwise.
What's next?
If you need support, you could save up to 90% of the cost of hiring in-house. A one-year contract could work out cheaper than being tied into a long-term contract that may not be everything you need.
Get in touch.
For THSP HR's consulting service fees, or anything else, simply fill out the form below and a member of our team will get back to you to see how THSP could help your business.