Make working safely easier than not.
When you have good health and safety standards, your people feel valued and safe at work. Making it easier to comply than not will not only protect your workforce from harm, but research shows will improve productivity.
Together, we can help you manage issues by identifying solutions that are tailored to your business.
That employees go home safe, should be a given. But when employees go home safe, engaged, informed, and involved, it's a victory.
With tailored support, the right tools, and over 30 years of experience guiding you, you can be assured that you are on the right path to managing your risks and futureproofing your business for growth.
Book a Discovery Call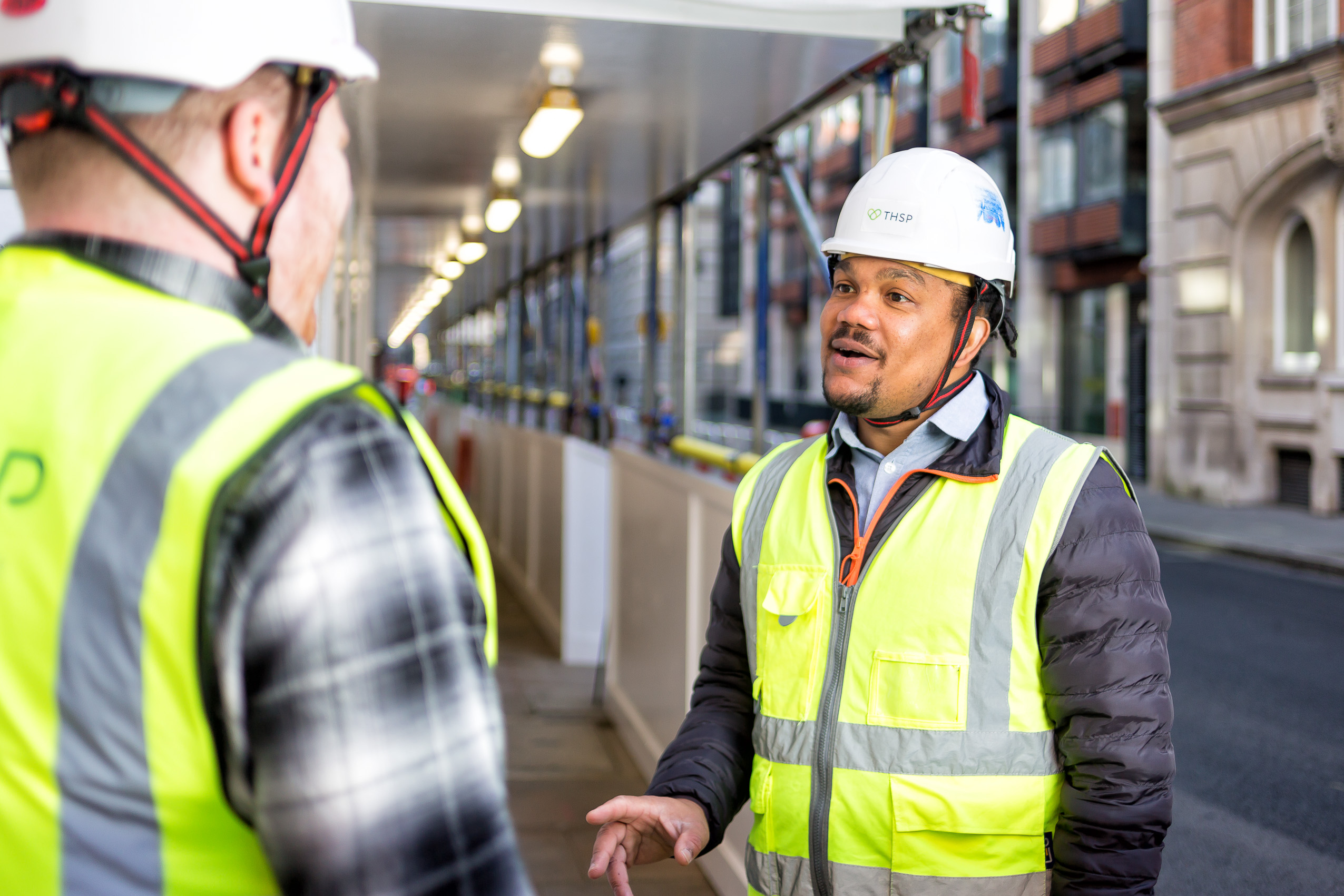 How we work with you.
We become part of your team.
Our partnership is more than just providing you with documentation. Your dedicated consultant will take the time to get to know your business and we will be on hand to help you with the day-to-day challenges you may face with health and safety matters. When you appoint THSP as your competent person, we work with your teams and help you meet your health and safety legal duties.
An approach that suits your business.
No business is like yours, which is why we don't have a generic approach. Together, we build a solution that is unique to your needs so that you have the time to invest in your business, increasing productivity and improving your workplace culture.
Whatever your business requirements, you can be confident that your health and safety obligations are under control. You'll get an audit of your premises and a personalised policy, and guidance every step of the way. Your consultant's industry expertise will match your needs. It will support you in the areas of your business that give you the greatest concerns, providing the ideal solution for managing your health and safety risks.
Why outsource your Health and Safety?
Expertise – make sure it is done right
Value for money – expertise at a fraction of the cost in-house
Save time – allowing you to focus on productivity
Convenience – specific industry help is available to you, when you need it
Objectivity – a fresh pair of eyes to ensure you aren't missing things
Peace of mind – be confident that you have everything in place.
Take a Health and Safety business health check.
Find out if you're doing everything you can to support your workforce.
Your service built for you.
THSP's health and safety consultancy service helps to keep your business legally compliant with up-to-date policies and procedures to share with your staff. As your competent person, we'll provide support when you need it, as well as guide you through your add-on options to create your own tailored package, including Risk and COSHH assessment tools, fire risk assessments, bespoke documentation production and reviews, onsite assistance, and accident investigations.
HR and Employment Law
You can combine your service with THSP's HR and Employment Law service for a full compliance package.
Learn more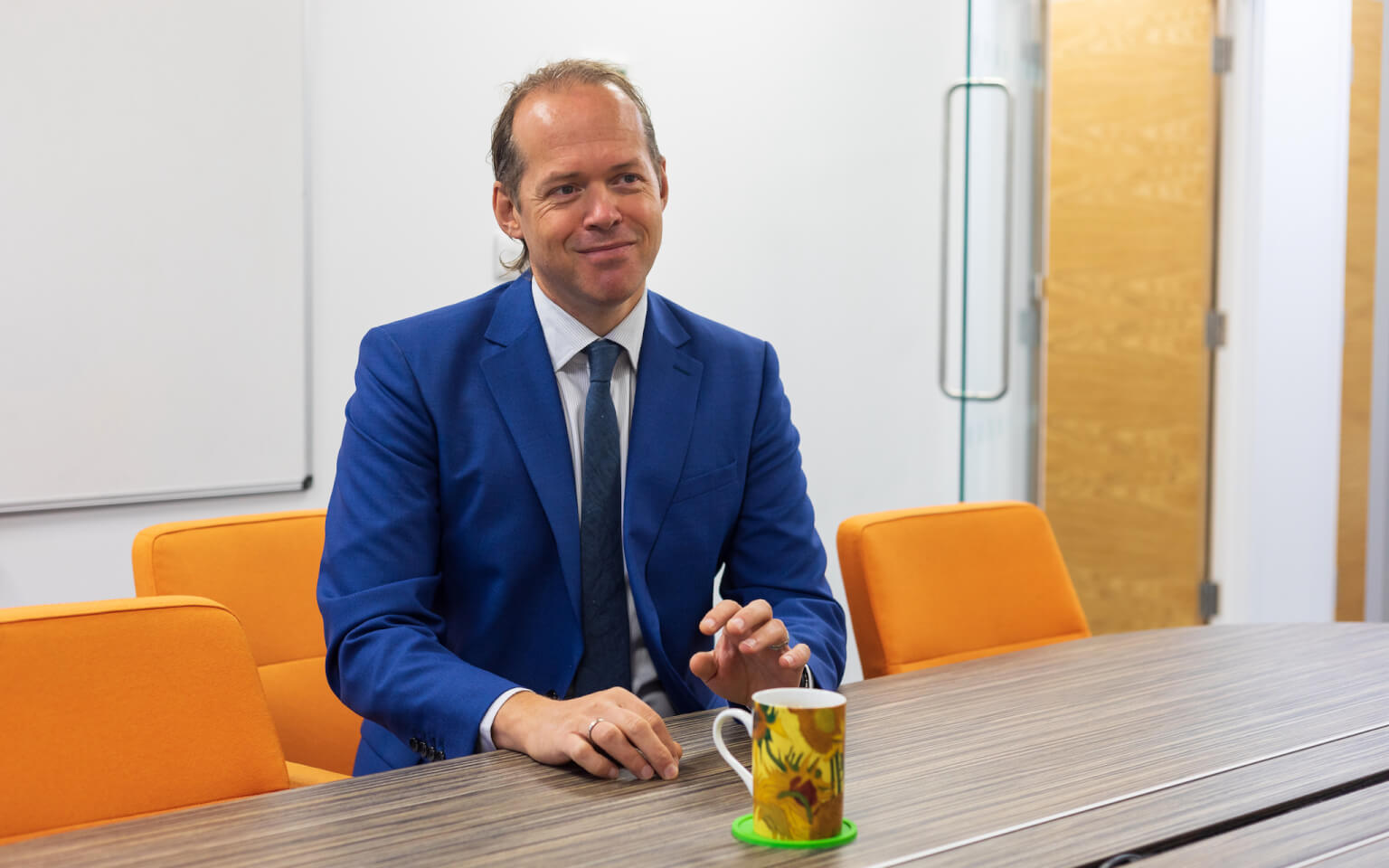 ISO
Our services can be supported by a full range of health and safety and management training to give you the tools to work towards ISO 45001.
Learn more
Site Visiting
Intended to provide a snapshot of your health and safety performance.  We bring a fresh set of eyes, helping to spot hazards and areas of non-compliance so that your workers go home unharmed and helping you to avoid unwanted enforcement action from HSE.
Learn more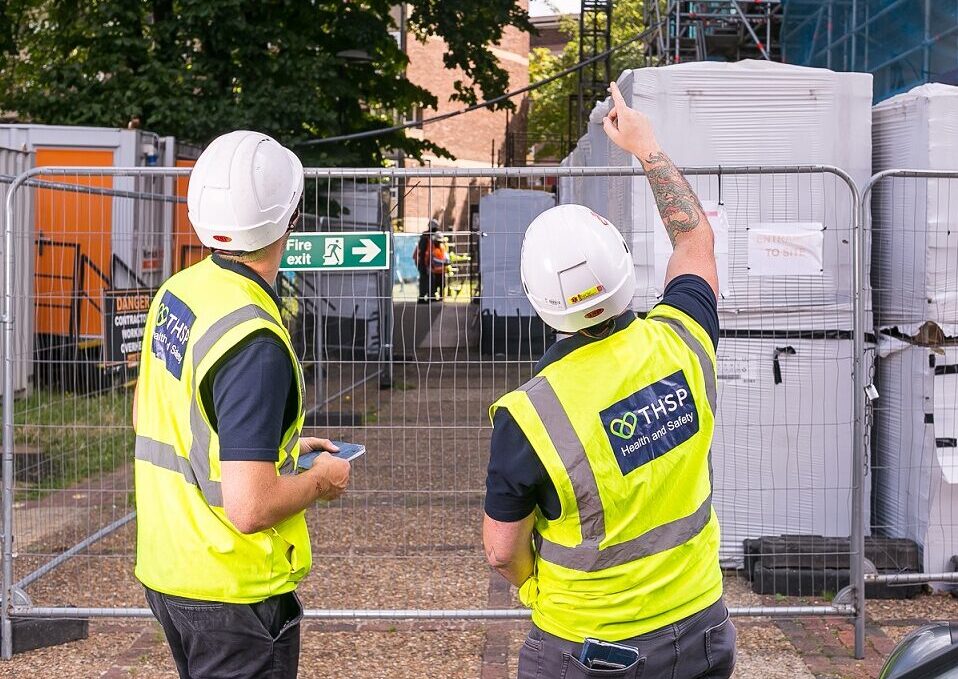 Site Inspections
With an independent review of your site safety, you'll not only fulfil legal obligations under Construction Design and Management Regulations, but by ensuring they meet or exceed Public Health England guidelines, you'll be helping your employees to feel safer in their workplace.
Learn more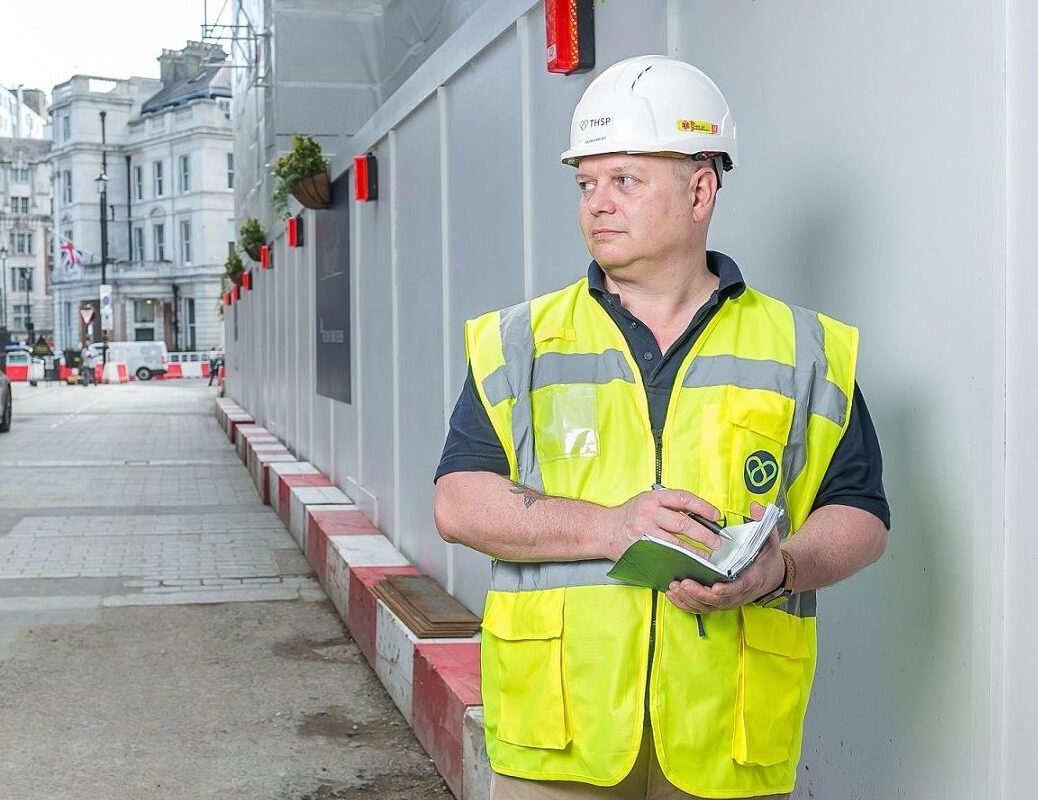 Fire Risk Assessments
A review of your premises/site and fire arrangements in accordance with the Fire Regulatory Reform (Fire Safety) Order and compilation of a Fire Risk Assessment following the industry recognised format Pas 79, providing detailed evidence of compliance and remedial actions to be taken.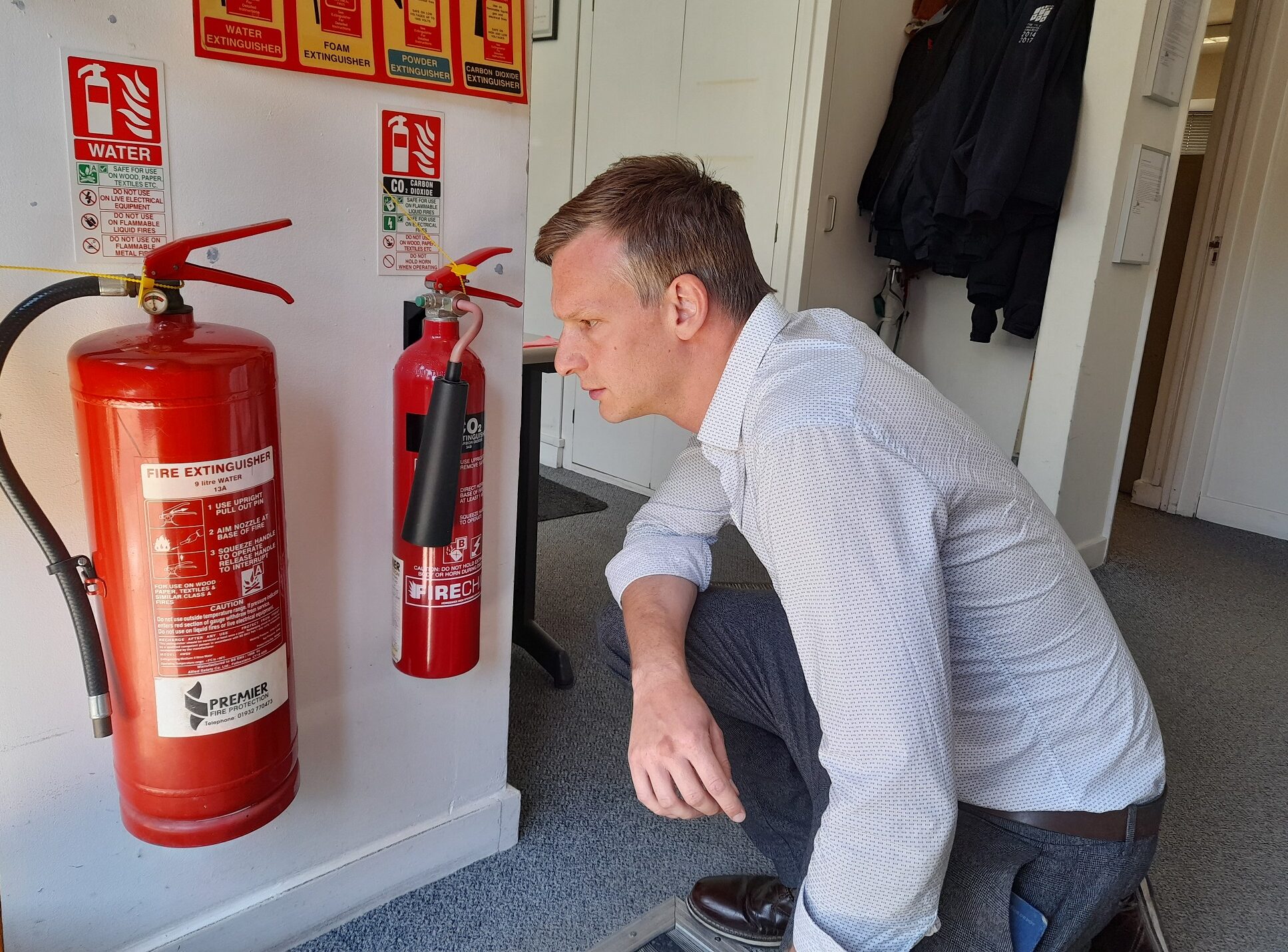 Environmental
Designed for companies that do not require a permit under UK environmental legislation and for those taking their first steps towards achieving 14001.
We can support you with the provision of environmental policies, arrangements, guidance, and support, combined with auditing of your systems to enable you to manage environmental compliance.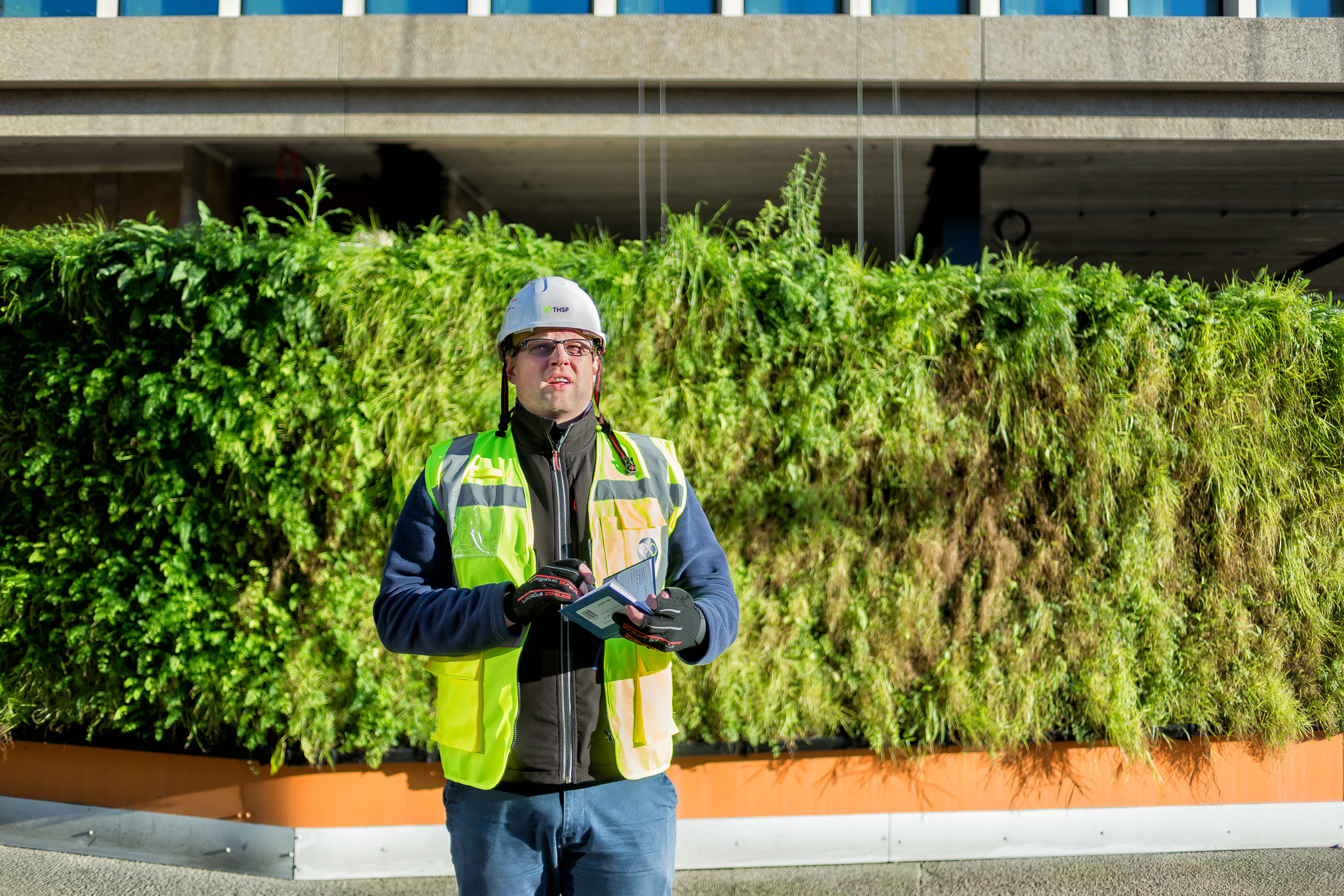 Accreditation Support
When you're meeting all your legal health and safety requirements, you can be confident in your submissions when you bid for new business. We can provide pre-qualification questionnaire (PQQ) assistance and review your applications during the tendering process. We are well-versed with Constructionline, SMAS, CHAS, SSIP, Achilles, NFDC, CQMS, Acclaim, safecontractor and others.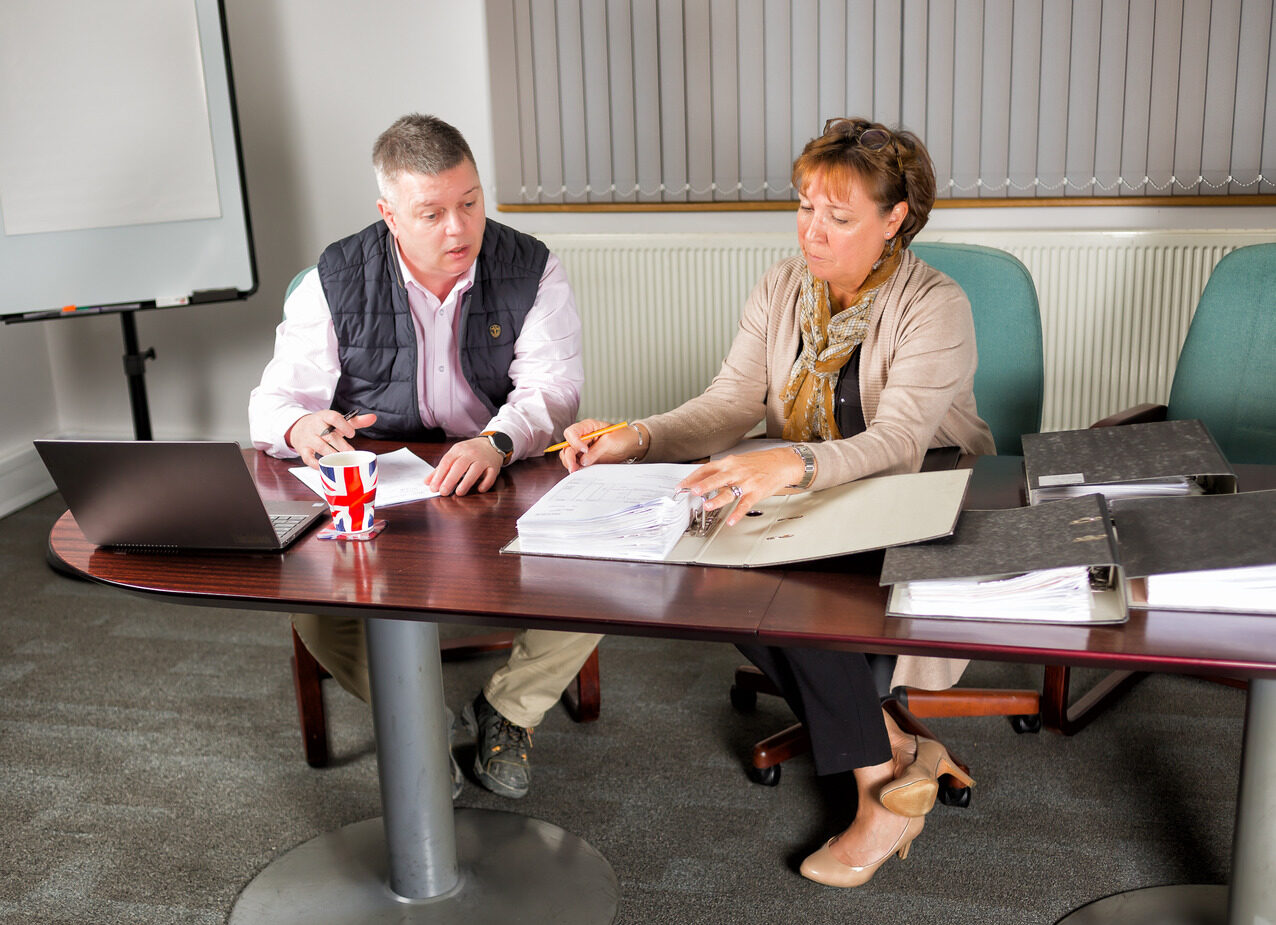 CDM support
As CDM Advisors, we provide support and assistance to key duty holder duties in compliance with the Construction Design and Management Regulations, from assistance with Design Risk Registers, Production of Pre-construction Information & Construction Phase Plans, Contractor Vetting to on-site meetings, and support.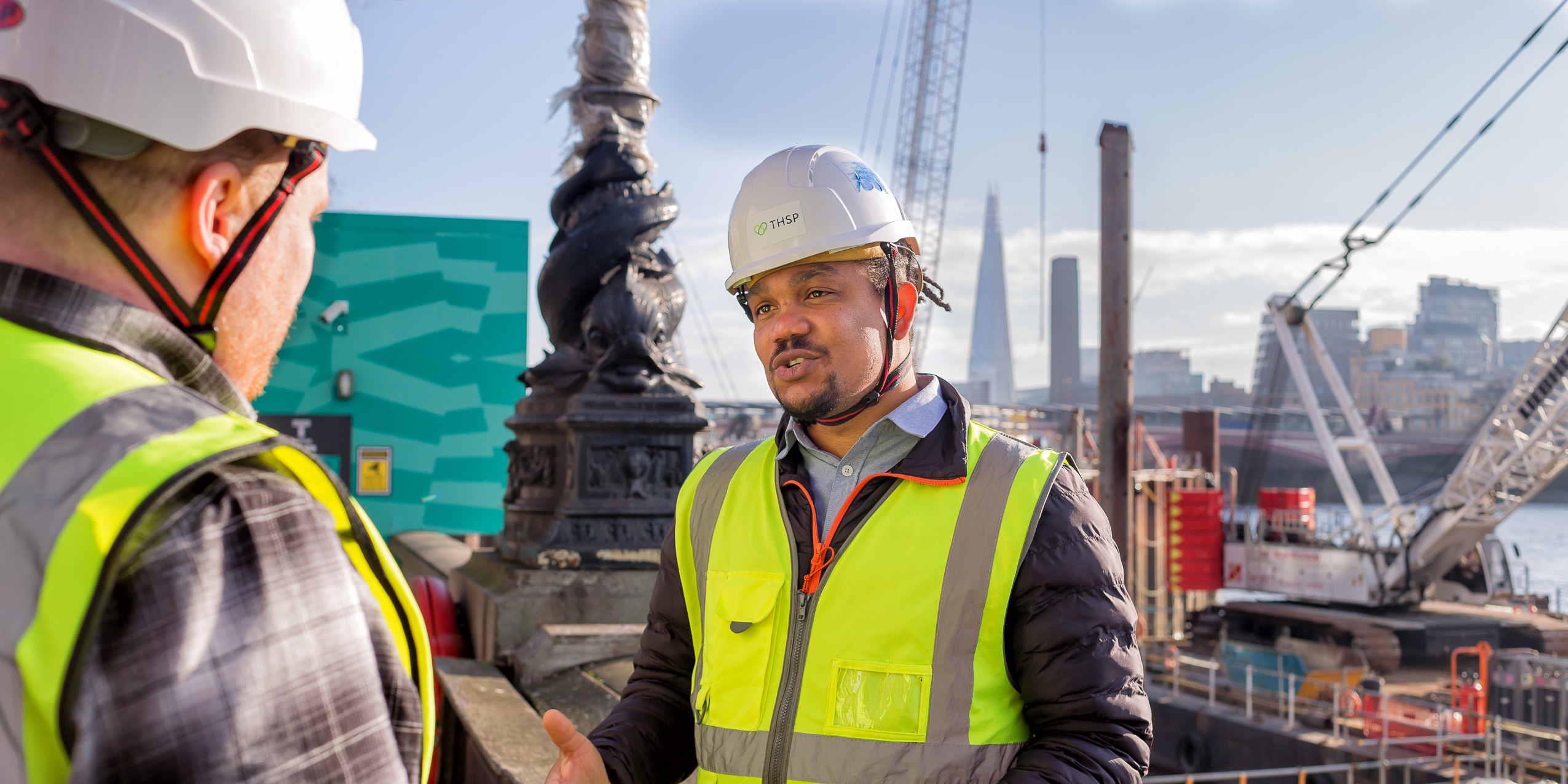 Training
Upskill your workforce with a range of training options. THSP are approved to deliver a full range of courses by CITB, IOSH, NEBOSH and UKATA, and also offer many in-house and eLearning options to suit your preferences.
Learn more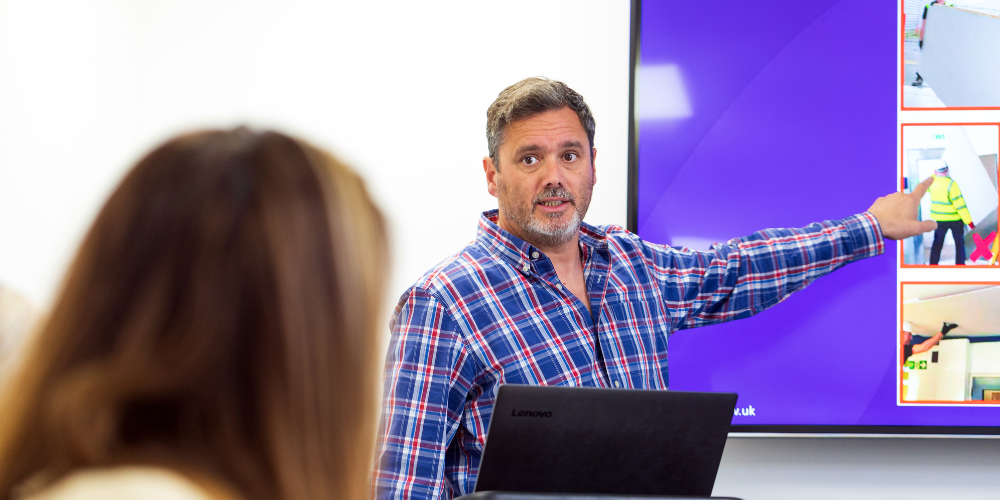 Integral Technology.
You'll be supported by a suite of technology products for seamless health and safety and employment law management, all in one portal. Built with our customers in mind, MyTHSP puts you in control of managing your documents, and policies, including all your arrangements and guidance notes.
Monitor your organisation's sites in real-time with the Action Management Hub, join the hundreds of companies creating compliant risk assessments with the Risk Assessment Builder, and get full visibility of your workforce's training records and qualifications with the Training Matrix and Needs Analysis tool.
Access many more tools and resources from both desktop and mobile devices.
Take the tour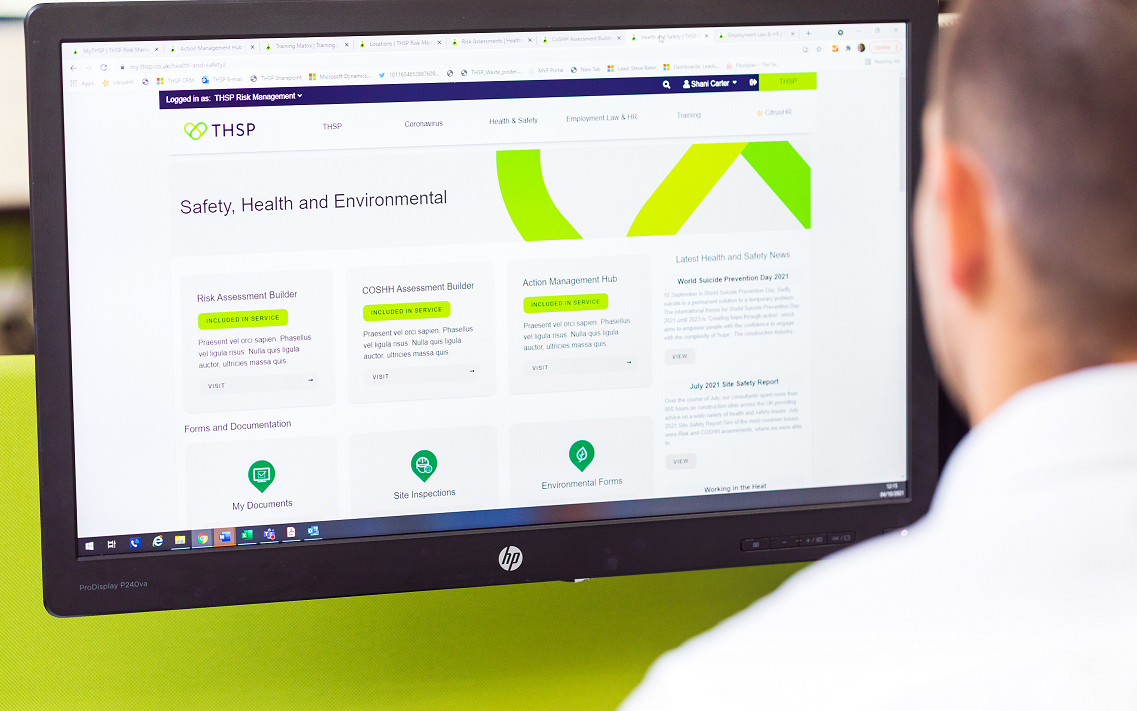 What else is included in THSP's Health and Safety support?
Two face-to-face consultant visits each year – three in Year One*
Workplace audit and report with a prioritised action plan
Telephone advice line during office hours
24/7 emergency helpline
Dedicated Consultant and Account Executive to support you
A monthly newsletter keeping you up to date with both health & safety and HR matters
*As part of THSP's Business Safe service.
Just ask our customers.
In January 2023, 100% of our customers renewed their service with us.
Testimonial:
Brilliant and invaluable
Can I just say a thank you to THSP for everything they are doing. The help has been brilliant and the updates invaluable. Thank you and I hope you all keep safe.
Testimonial:
Proud to say that THSP deal with our health and safety
The process is made straightforward and easy. Clients often throw unexpected things at us, but THSP always deliver a quick response. In particular, Chris Ivey has been especially helpful during COVID.
Testimonial:
THSP have been very professional.
They have worked as our partner to advise us what we should do to resolve our health and safety issues. THSP's staff have all given us excellent service.
What's next?
If you need an extra pair of hands, you could save up to 90% of the cost of hiring in-house. A one-year contract could work out cheaper than being tied into a long-term contract that may not be everything you need. Why not use our Pricing Calculator tool to see how much you could save per employee with a health and safety service from THSP?
Get a price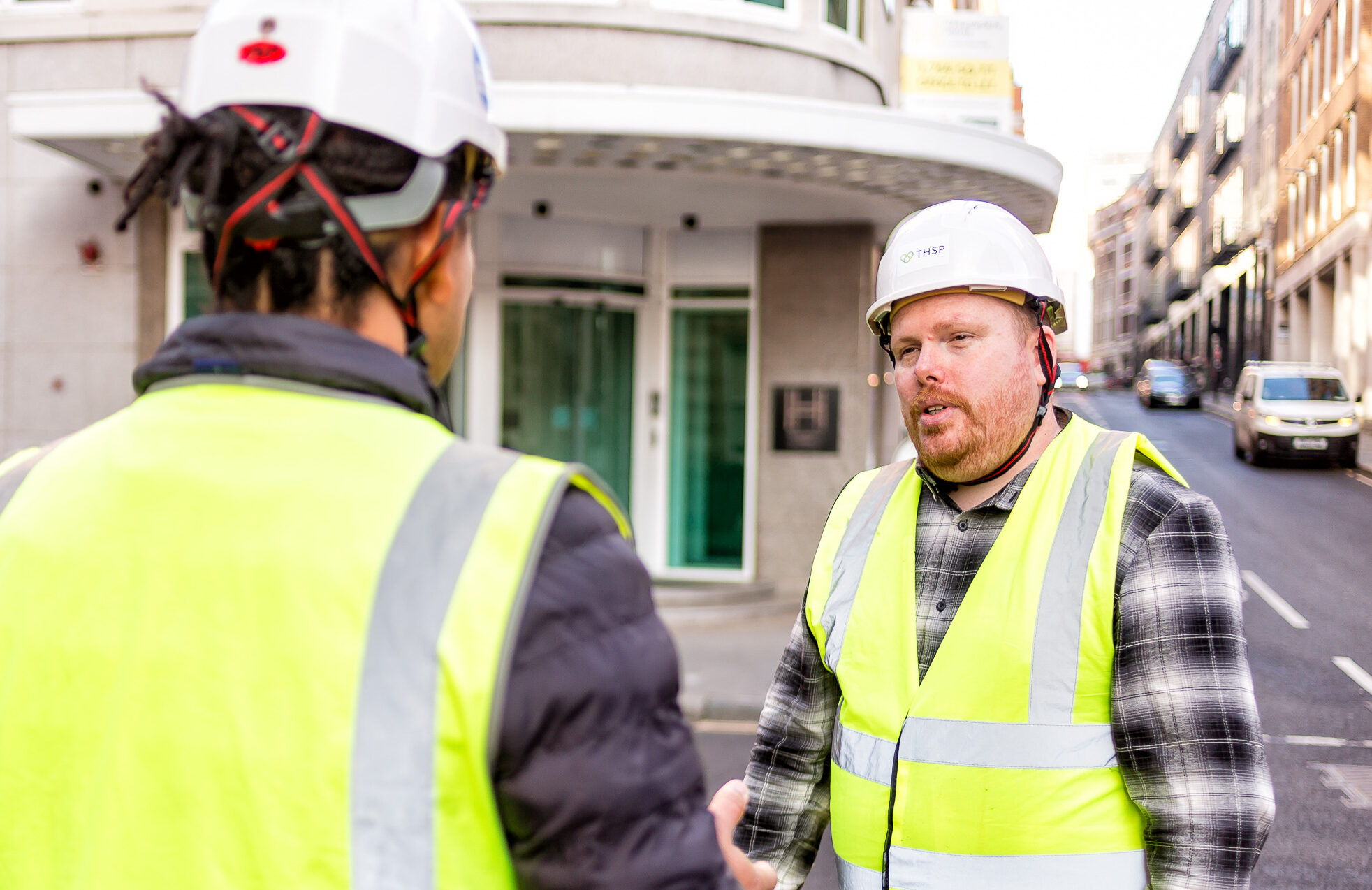 Get in touch.
Want to speak to a member of our team or have a unique circumstance that we could help with? We'd love to hear from you. Simply fill out the form below and someone will get back to you to see how THSP could help your business.