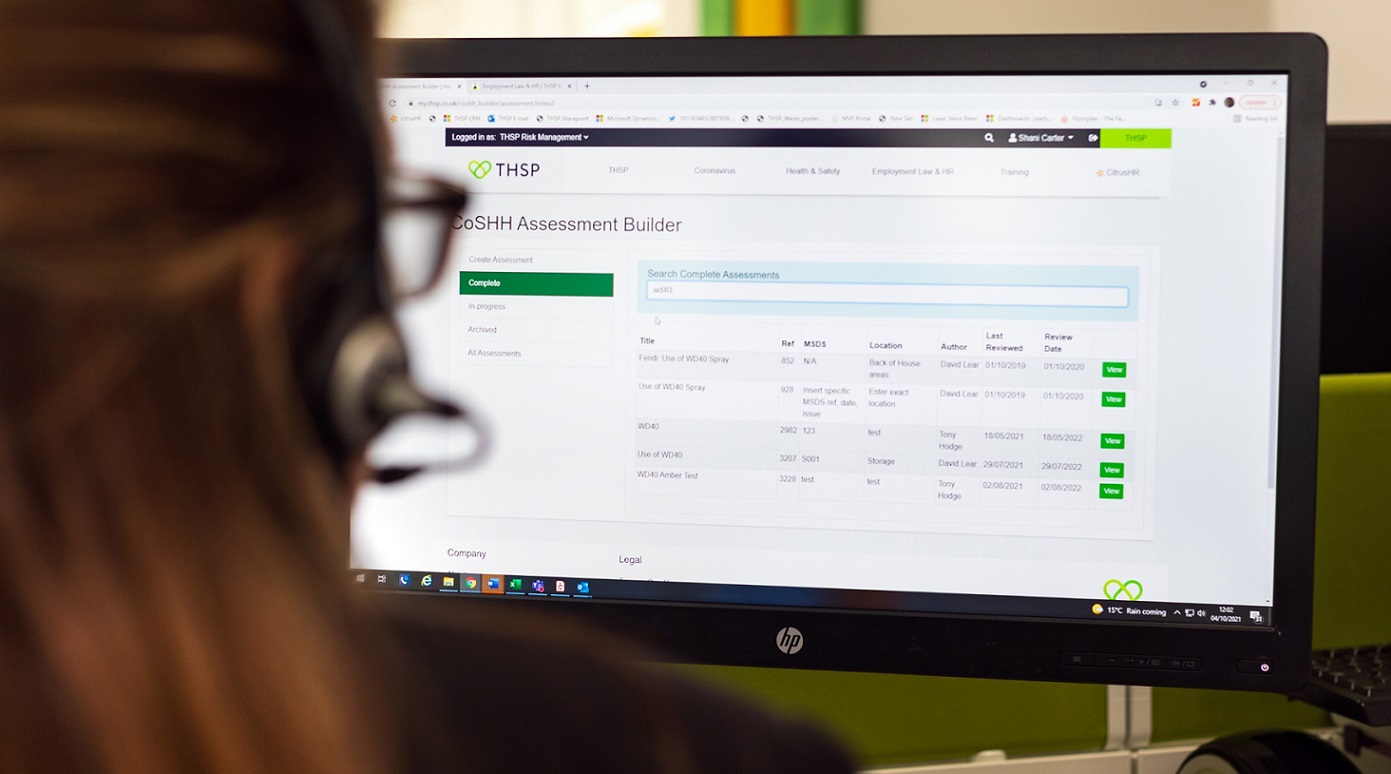 "Often, it can be difficult to be sure that you're managing risks to health as effectively as you manage safety risks; yet both are equally important." Health and Safety Laboratory (HSL).
This couldn't be any clearer than when it comes to managing the health risks associated with using or creating hazardous substances.
Since 1992, employers have been obliged to assess the risks from hazardous substances by creating COSHH risk assessments.
Some employers outsource this by buying generic assessments online, whilst others spend hours creating their assessments in-house.
Following the success of our Risk Assessment Builder (RAB), THSP have developed the CAB.
The COSHH Assessment Builder enables users to quickly create clear and concise assessments using the material safety data sheets and a knowledge of how the substance is used or created.
Backed up by information compiled by HSE in EH40, to ensure that the information provided is up to date, the CAB could be the answer to expensive outsourcing and time consuming paperwork.
If you have responsibility for creating COSHH Assessments for your business, this software is designed for you.
Book a COSHH Assessment Builder trial today learn how quick and easy it can be to help keep everyone safe from hazardous substances at your workplace.