As a responsible employer, safety is one of the many areas of focus for your company and your employees.
We understand the benefits of developing individuals and teams to support a positive safety, health and environmental culture. From home offices through to large corporate premises, THSP Risk Management's consultants have extensive experience and knowledge of the issues facing the everyday office workplace.
THSP's experience extends to a wide variety of businesses from taxi firms and exhumation companies, to mobile home parks and the music industry. They all have the same thing in common – people. And we are very good with helping you to keep people safe, healthy and well managed.
There for you
We work with your people to understand your working practice, policies and operating culture. We help you provide a safe working environment for your staff and visitors, and assist in creating a positive and productive working environment. If difficult situations arise, we're there on the phone or on-screen to help you solve your problems.
A changing workplace
The landscape of the workplace has changed radically. Many people now have either hybrid working roles or are simply working from home. Contracts of employment, arrangements for safe working and consideration for people's mental and well as physical health all need to be managed, and we can help. Get a free demonstration of our HR Management Software, TRIBE, and see how much time and money you can save.
Make your organisation a safe, healthy and enjoyable place to work.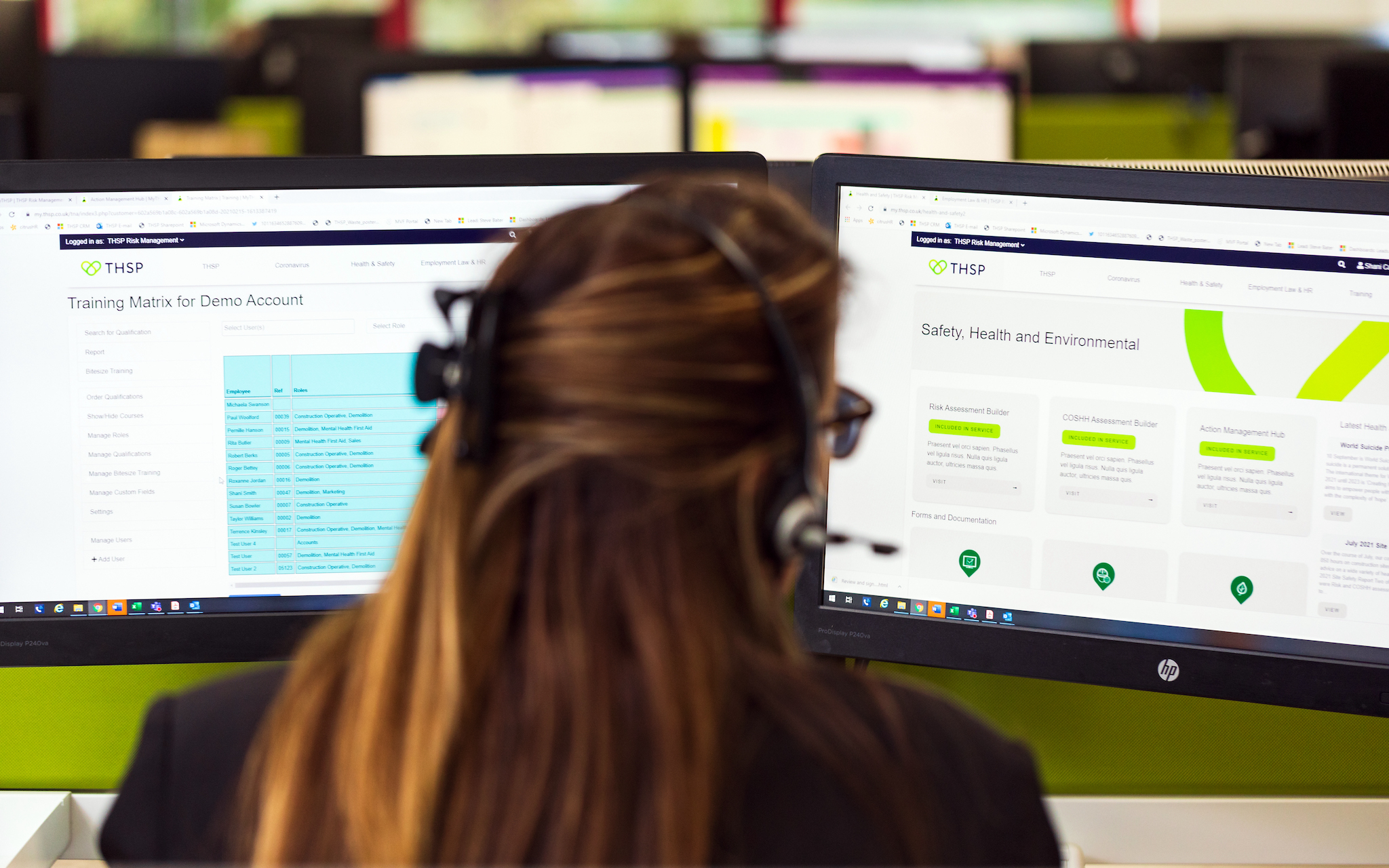 Testimonial:
When we use the Risk Assessment Builder...
...it is up-to-date and covers more risks, rather than the historic generic ones
Testimonial:
Easy to understand
Thanks as always to you, Chris and THSP who provide us with great advice that's easy to understand!
Testimonial:
THSP have been very professional.
They have worked as our partner to advise us what we should do to resolve our health and safety issues. THSP's staff have all given us excellent service.