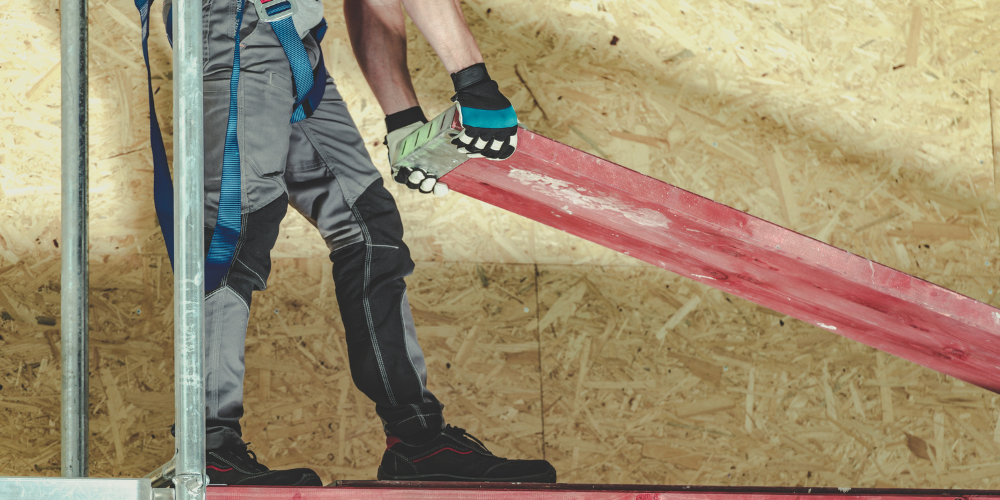 The National Access and Scaffolding Confederation's (NASC) SG4:22: Preventing Falls in Scaffolding Operations guidance has recently been published. This new edition replaces SG4:15 and provides best industry practice for preventing scaffolding falls. Make sure you are up to date.
Scaffolds need to be erected, altered and dismantled in a safe manner and only by competent people. Additionally, the work should also be executed under the direction of a competent supervisor. The key objective and priority for scaffolders is to establish collective fall protection which minimises the time exposed to a fall risk.
The latest 74-page edition features detailed scaffolding sector analysis and safety guidance. It contains key figures and illustrations which helps visualise the guidance. While the core principles of SG4 remain the same, there is a continued emphasis on the 'Scaffolders' Safe Zone' method of working.
Suzannah Nichol, Chief Executive of Build UK, has been quoted saying: "Written by NASC and industry experts, over the years this guidance has challenged industry practices and has clearly demonstrated an impact in saving lives and preventing serious injury. All scaffolding operatives should hold a current CISRS card and be trained to SG4:22 Preventing Falls in Scaffolding Operations which sets the standard across the UK."
What are the key changes?
The new changes from the previous edition include:
The removal of outdated technology and embracing of new updates to reflect changes brought in with TG20:21
The inclusion of modular system scaffolding as well as traditional tube and fitting
An improved safe system of work for the prevention of falls
The control measures, hazards and risks when working on fragile roofs
An improved safe system of work for the prevention of falls
The new guidance is available on the NASC website. You can receive the summary of changes to SG4 by emailing healthandsafety@nasc.org.uk.
Our hands-on Health and Safety team can visit, consult and educate you to appropriately manage potential scaffolding risks. Book a call to speak to a member of our team.