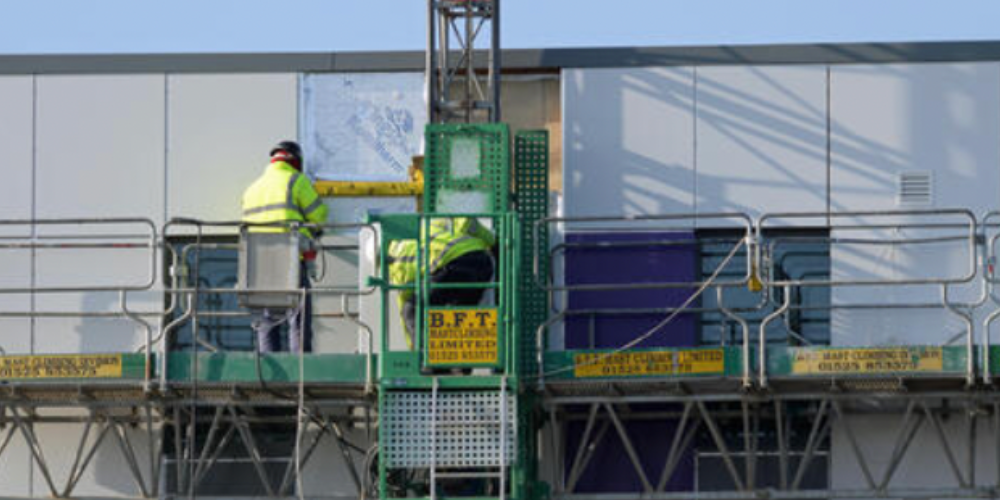 The Health and Safety Executive (HSE) recently issued a safety alert over mast climbing work platforms (MCWPs), warning of a "serious technical fault."
HSE said that these platforms, which are widely used across construction projects, can fall from height where mechanical faults in drive units are left undetected.
Taking the appropriate action and working safely will help prevent these falls. This will improve statistics regarding falls from height and more importantly reduce the incidences of serious injuries and deaths at work.
Immediate action required:
The HSE has advised construction companies to immediately check that the necessary control measures are in place for all MCWPs that are either in use or available for use at work.
If these control measures are not in place, companies must withdraw the MCWPs from use until a thorough examination has been conducted.
During the examination, businesses need to ensure that:
There is the means to identify a loss of mechanical integrity in each drive unit where this is the system to prevent falling with overspeed
Each individual drive unit is fitted with a mechanical device (for example a centrifugal brake), which automatically prevents the work platform descending at excessive speed
Damage to drive units due to platforms being powered onto buffers/base frames is prevented
Platforms and associated equipment are not damaged by physical overloading
The examinations, inspections, tests and checks are appropriately planned and carried out
You can read the HSE's full safety alert here, which contains further information.
Where MCWPs are without suitable control measures in place and there is a failure to detect mechanical failure in drive units, the HSE has warned it will take enforced action.
Book a Site Visit with THSP and get the peace of mind that you are working safely. Our team will discuss the current situation with you and look at how the site can further develop to keep people safe.