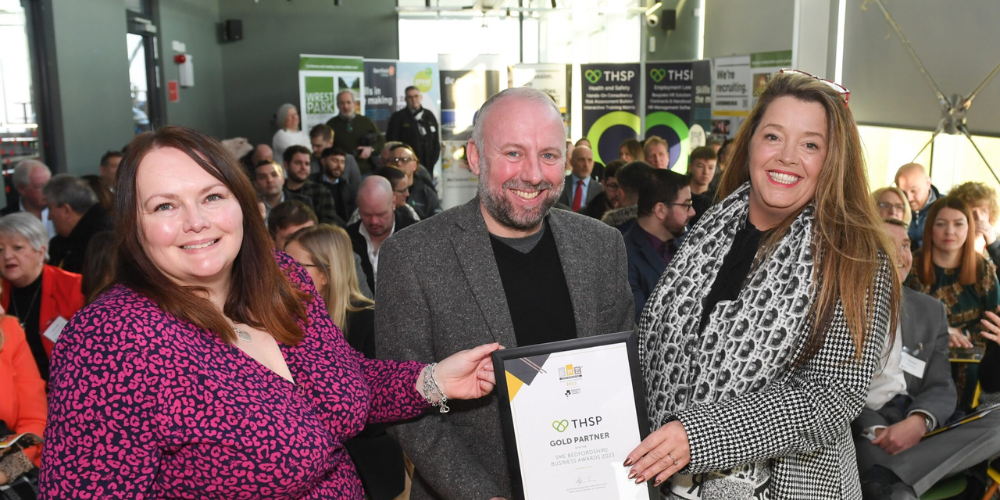 We are delighted to announce that THSP are a Gold Partner for the 2023 SME Bedfordshire Business Awards.
Kirsty Maynard, Head of Customer Services and Sales, and Shani Carter, Business Development Executive, of THSP were presented with the Gold Partner certificate at January's launch of the 2023 SME Beds Awards in association with the Bedfordshire Chamber of Commerce.
The launch took place at Brewpoint in Bedford on Tuesday 24th January 2023. Here, attendees met the supporting partners for this year's awards.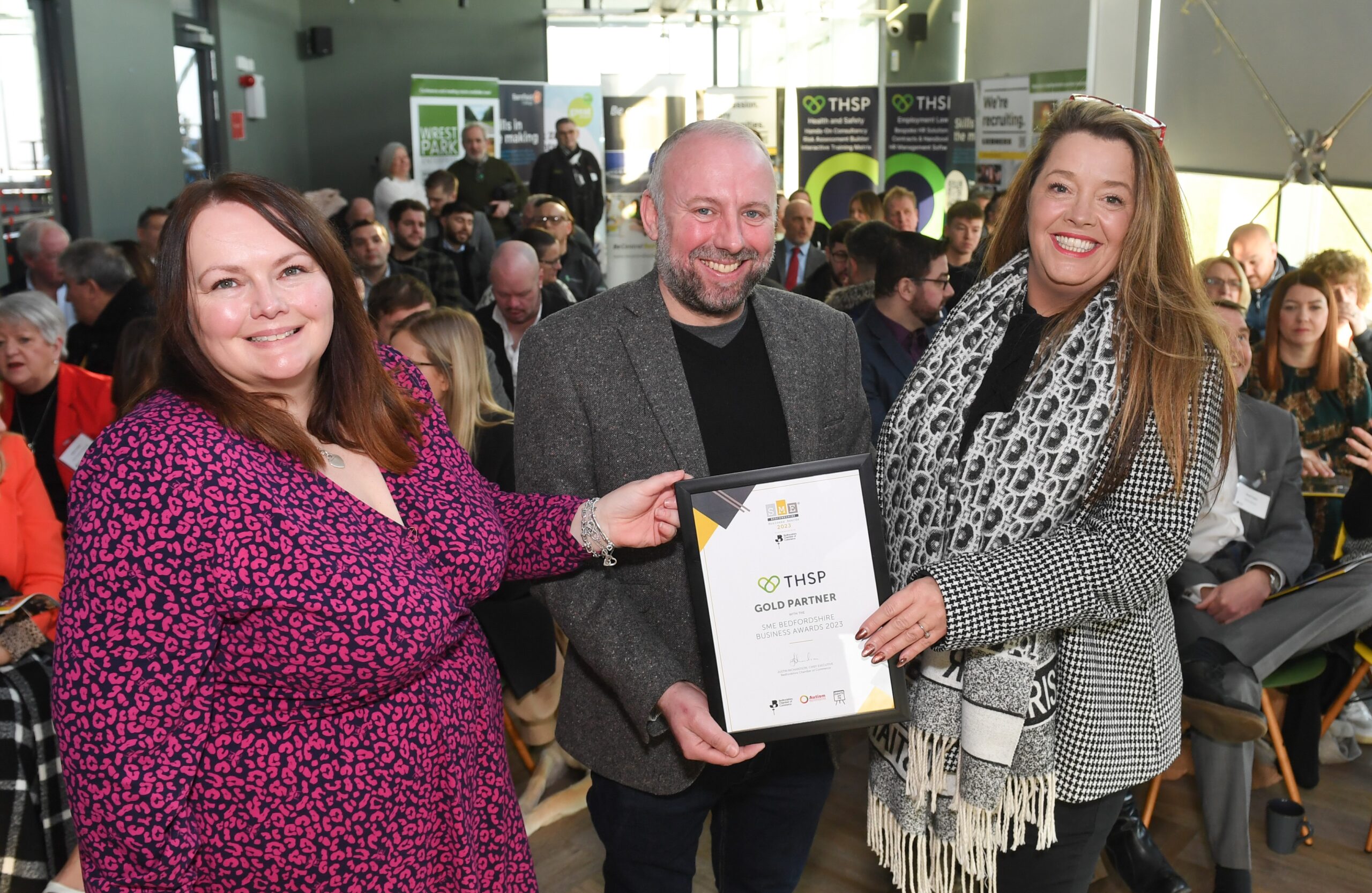 (Photo from left to right: Kirsty Maynard, THSP, SME Bedfordshire Business Awards 2022 Gold Winner. Justin Richardson, Chief Executive at Bedfordshire Chamber of Commerce. Shani Carter, Business Development executive, THSP.)
After winning two awards at the SME Bedfordshire Business Awards last year, we are excited to be working with SME this upcoming year as a Gold Partner.
Speaking on behalf of THSP, Kirsty said: "THSP is thrilled to be a Gold Partner for the SME Beds 2023 Awards. As an Employee Owned Local Business, we cannot wait to celebrate other local businesses' achievements over the last 12 months. This is our first time sponsoring the SME awards and a further step in our commitment to supporting local businesses in the Bedford area."
Following Kirsty's Gold winner award as Business Woman of the Year last year, she will also be a judge at the 2023 awards.
"I was delighted to win Business Woman of the Year in 2022, and I look forward to seeing what this year has to offer as a judge on the opposite side of the award this year."
We look forward to supporting the awards over the coming year, and the awards are now open for 2023 entries.