Food service, security, cleaning, building maintenance, or more specialised projects; all have specific challenges
Watching Your Back
With good advice, training and documentation from our experienced consultants, you can satisfy the rigorous requirements of your clients, and manage your sub-contractors.
THSP's years of experience in many areas of Facilities Management, give us the skills to work with you to make your organisation a better place to work.
Keeping You Safe
THSP's number one priority is to keep your business safe. It is vital for FM companies such as yours to reduce the risks inherent in your everyday activities. Even small injuries cost your business time, causing missed deadlines. Our health and safety consultants are here to guide you through the raft of legislation, with the aim of keeping your staff, sub-contractors and the public as safe as possible.
A Legal Minefield
With the heavy reliance on sub-contractors in this industry, the question of worker status frequently arises, and cultural differences in today's diverse workforce can lead to misunderstandings, affecting your legal position. THSP's HR support team are very familiar with the issues that your industry faces today. They can develop your HR processes to help you create a fair workplace, keeping your staff motivated and happy.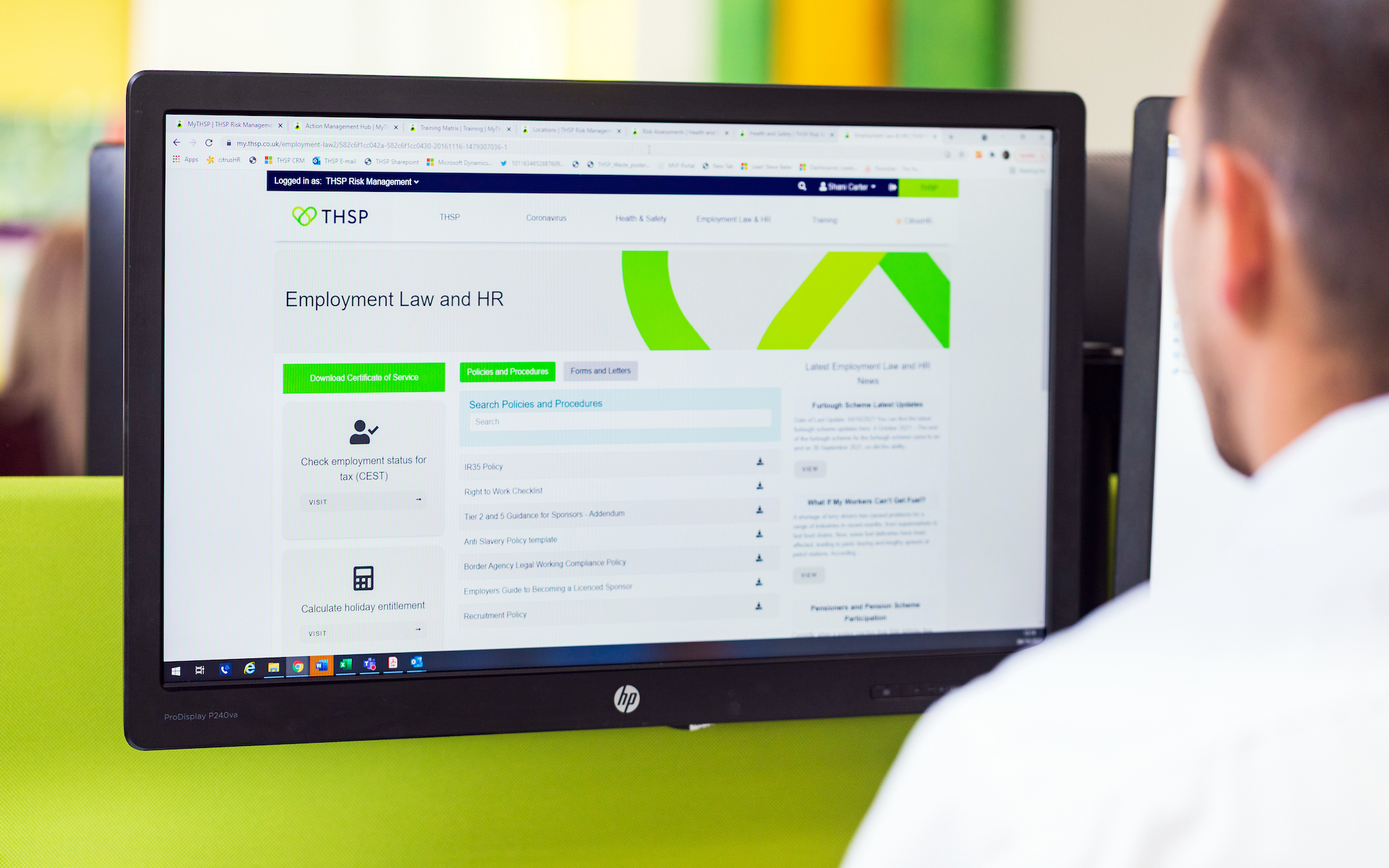 Protected Workers
Care needs to be taken by all parties to consider protected workers during transfer or induction. Common issues under TUPE include:
Lack of disclosure at tender stage incurring greater employment liabilities
Workers with different, enhanced, more expensive terms and conditions
Excessive or unwanted workers are being transferred.
Our team can guide you through the process to protect your business.
It Shouldn't Cost the Earth
Lack of permits, poorly maintained equipment and failure to dispose of waste correctly, can cost you a fortune. Having the policies to deal with environmental matters, from air and water pollution, to protection of endangered species, can make a difference as to how your staff deal with these matters both at work and in their lives. Backed by good, sound advice from our environmental consultants, you can protect your business from prosecution, and demonstrate to your clients that you take your environmental responsibilities seriously, which will win you more business.
Testimonial:
Excellent from start to finish
Booked a THSP site safety visit with Becky, no issues whatsoever, easy to book and constant updates if any issues.
Testimonial:
Brilliant and invaluable
Can I just say a thank you to THSP for everything they are doing. The help has been brilliant and the updates invaluable. Thank you and I hope you all keep safe.
Testimonial:
Easy to understand
Thanks as always to you, Chris and THSP who provide us with great advice that's easy to understand!