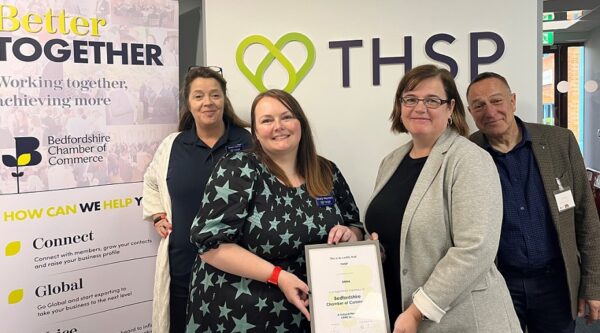 At the latest Connect Over Coffee event hosted by THSP at our Head Office on Tuesday 23rd May, we were delighted to be awarded a certificate to celebrate THSP being a registered member of Bedfordshire Chamber of Commerce for a quarter of a century.
This is a wonderful accolade for THSP who have been active members since 1998.
Being part of the Chamber has always been a great opportunity to connect with local businesses, offers advice for growing companies, and has created a buzzing local working community.
Kirsty Maynard, Head of Customer Services and Sales, and Shani Carter, Business Development Executive, accepted the award alongside Paula Devine and Phil Neary from the Beds Chamber.