On 2nd September, THSP celebrated their 30th Anniversary. But not only has it been 30 years since John Thoday and Adrienne Massey founded The Health and Safety People, but it is also one year on from the business becoming Employee Owned.
Managing Director, Adrienne Massey said, "John and I are delighted the business has come so far, and now we have placed the business in the hands of our employees, they are doing a magnificent job of taking it to a new level.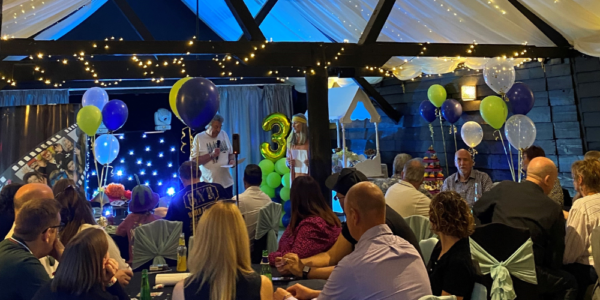 "Our journey has been driven by many factors. We started in a potting shed, then moved into the garage in Langford, Bedfordshire. With John focussed on sales and delivery of documentation, and me on admin and marketing, we started recruiting consultants to carry out the work that came pouring in. With customers extending from Heathrow to Doncaster, and Essex to Bristol, our consultant team soon grew. John's history was with a safety business that specialised in asbestos and was heavily construction and demolition based, and this continued with THSP."
The company moved to Biggleswade for a few years, then on to Sandy where we remained until 2018.  We are now working from the Bedford Business Centre in Mile Road, Bedford where we have state of the art offices and technology to support their teams and customers.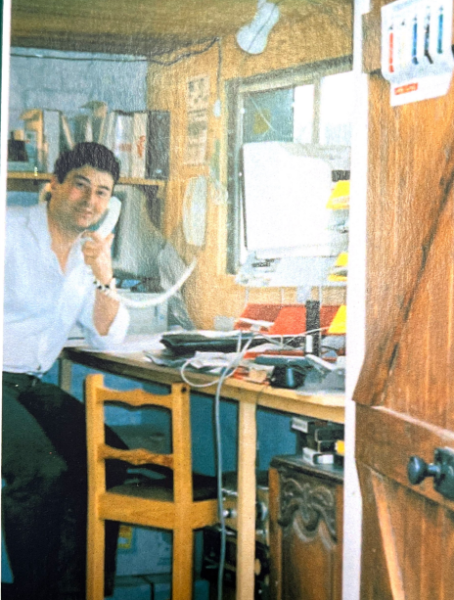 THSP have always focussed on providing the best service possible, and to do that training has been at the top of the agenda for all staff, but particularly for our consultants. All new recruits are taken through a programme of training and shadowing that gives them the skills and abilities to deliver our services in a consistent manner. Every quarter, our consultant team meets to be updated on legislation or trained in specialised skills, e.g., Face Fit Testing or changes to our software programs.  Or perhaps something more practical such as first aid refreshers.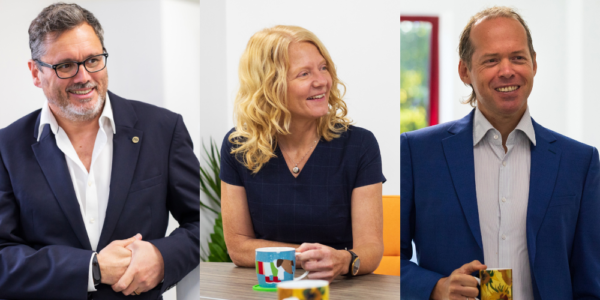 In 1998, Chris Ivey joined the consultant team. Chris grew with the business and gained his Chartered Membership of IOSH in 2006.  In 2016 he was appointed to the Board as consultant director for THSP's Health and Safety division.
With legislation crossing the boundaries between health and safety and employment law, THSP diversified into this new sector in 2007, and in 2011 Andrew Wilson joined the team and was soon invited on to the Board to head up the Employment Law division.
Jennie Dingle joined the Board in 2014 to manage our finances and operations.
Chris Ivey says, "Whilst it was coincidental that THSP was founded in the same year that The Management of Health and Safety at Work Regulations introduced the need for risk assessments, there was no doubt that the help we gave to so many of our customers back then enabled us to establish ourselves as a go to resource for sensible health and safety support.
"The world has changed considerably over the past three decades, and technology has developed exponentially. Until 2017 our customers were still using blank templates to create risk assessments. This was a slow process and often resulted in mistakes, for this reason we developed our online Risk Assessment Builder tool.  An intuitive programme designed to take you through the process from identifying hazards to assigning suitable control measures. The success of this tool encouraged to us to go on and develop our COSHH Assessment Builder and Training Matrix which are improving, simplifying and speeding up the planning processes for busy managers and supervisors.
"Looking back over the past 30 years we've demonstrated that health and safety isn't just red tape, there has been a significant reduction in the numbers of accidents. Health and safety hasn't restricted us either, it's led to improvements in working conditions, quality and productivity.  We are looking forward to the changes that will come about in the next 30 years as we continue to work with our customers and help them develop harmonious workplaces.
"It's not just in safety that we have seen progress. As a woman working in construction safety, Adrienne was often alone in the room in 1992, today however we see diversity and equality throughout the industry.  This is reflected in our team of consultants, who come from a wide variety of backgrounds reflecting the world we live in, bringing with them experience and knowledge which enable us to provide a better service to our customers."
The company's current focus is to demonstrate the positive effects on businesses of "getting it right". That is, encouraging our customers to embrace best practice within their organisations. This will allow company owners and managers to enjoy the benefits of having great health and safety and HR systems and support in place which will help them achieve healthy, safe working environments with happy staff. And the knock-on effects of that runs through the entire organisation from productivity to staff retention, all leading to higher profits for our customers.
Head of Customer Services and Sales, Kirsty Maynard said, "Our colleagues are working extremely hard to ensure we make a success of THSP.  With the transition to Employee Ownership, it's in our hands now and we have a fantastic opportunity to do well for everyone involved.  Over the past year we have developed more great software for our customers to make their jobs both easier and safer.  We train and retrain our teams to ensure they offer the best possible service to our customers, and we are growing both our consulting and our support teams to ensure we provide the best experience for our customers when it is needed.  This is evidenced in the retention of annual contracts being in excess of 90% and we are delighted to have four customers who have remained with us since the first year of trading in 1992."
THSP's customer base has been mainly within the construction and demolition sectors, with a smaller percentage in manufacturing, engineering and retail. However, the business is seeing a wider spread of businesses across all fields of industry and commerce especially with the diversification into new products within the HR/Employment Law sector. "People affect every type and size of business," says Andrew Wilson, THSP's Director of HR & Employment Law. "We cover a diverse range of businesses from churches to satellite and telecoms organisations, to mobile homes parks, as well as international retail chains, top London restaurants, and our traditional construction base. Everyone we work with feels the benefit of our support, and the popularity of our new HR Plus service has resulted in us increasing our team."
As the new owners of THSP, the staff are looking forward to a productive and profitable future and are currently building their team. They are recruiting for health and safety consultants, trainers and sales positions. Adrienne says, "John and I wish the team well with their growth and prosperity over the next 30 years."