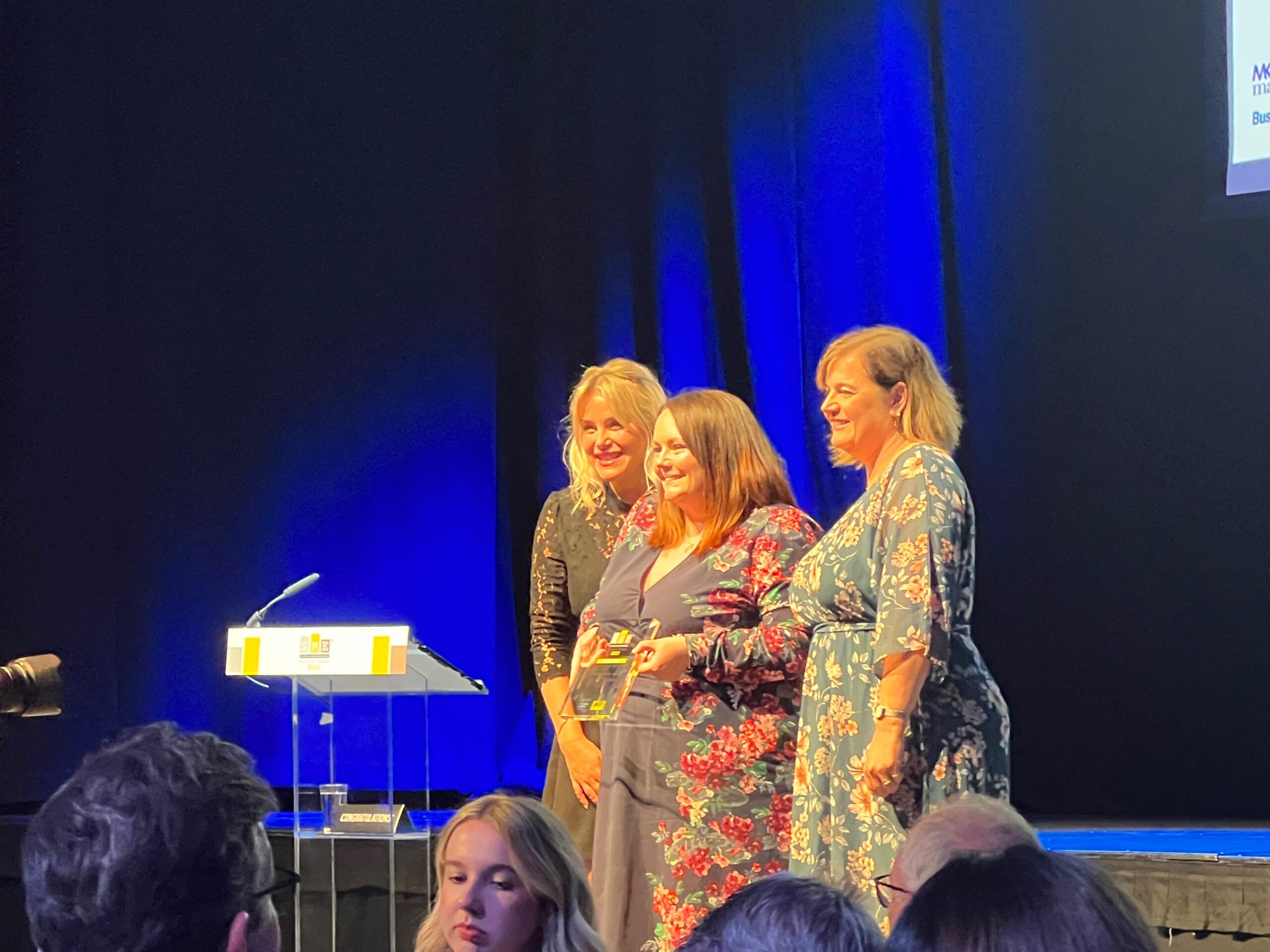 We are delighted to announce that THSP won two awards at the SME Luton & Bedfordshire Business Awards on Thursday 22nd September 2022.
THSP were nominated finalists for three awards, with Kirsty Maynard, our Head of Customer Service and Sales, winning the Gold winner award for 'Business Woman of the Year'. We were also Silver winners in the Business Innovation category for our Training Matrix technology.
As a result of the SME Luton & Bedfordshire Gold winner award, THSP have now been invited to the SME National Awards Final at Wembley Stadium on Friday 2nd December. Kirsty will represent THSP at the final, where all regional Gold winners will compete for their respective national prizes.
Reacting to her award, Kirsty said: "I am delighted to have won the Business Woman of the Year Gold award at the Luton and Bedfordshire SME Awards. Having started my career at THSP, it's wonderful to see my career progression recognised. I genuinely put THSP at the heart of everything I do, and I am so proud to work here. My award is a true Team effort, and I couldn't do what I do without the fantastic team we have at THSP. I'm so proud of what we are achieving as a strong employee-owned business!"
Congratulations to Kirsty who well deserved this award for her incredible work.
Well done also to Tony Hodge (Technical Manager) and Derek Fisher (Health and Safety Consultant Manager) particularly as the Silver Business Innovation award recognises their hard work on the Training Matrix.
Kirsty represented THSP at the event and accepted both awards.