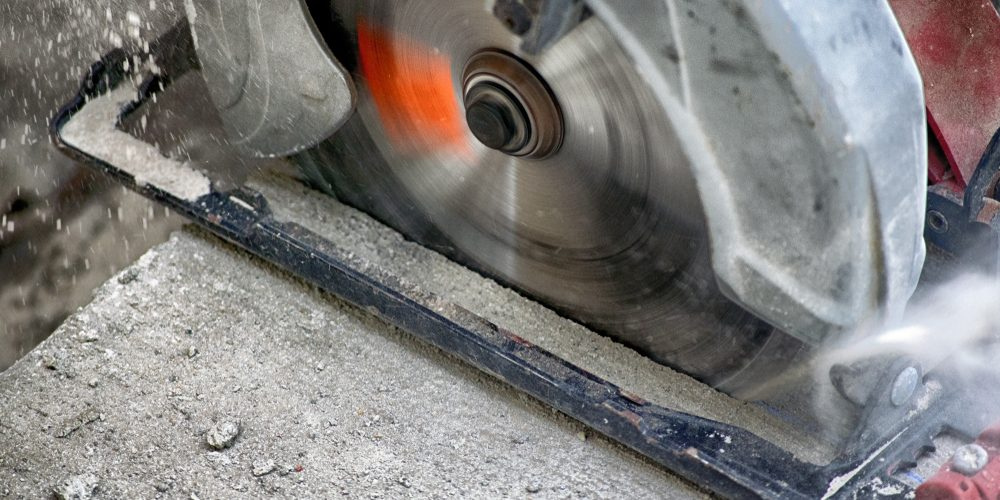 Silica is a natural substance found in most rocks, sand and clay. It is also in products such as bricks and concrete.
Within the workplace, these materials create dust when they are cut, sanded, or carved. Some of this dust can be breathed deeply into the lungs which can negatively affect your health. The fine dust is called respirable crystalline silica (RCS), and is too fine to be seen with normal lighting. All of us will have experience of walking past construction workers cutting kerbs and paving slabs in the street and creating clouds of dust.
Appropriate control measures must be put in place regarding silica dust. Many of our customers however ask us for advice as to what 'appropriate' controls are.
The first step to take is to determine the level of risk to your employees and members of the public. For this reason, we have built our COSHH Assessment Builder. This interactive tool enables the user to identify the likely hazards and determine which control measures should be implemented.
Where possible we should eliminate the risk by avoiding exposure. For example, prevent cutting, through design, selection of alternative materials etc. Where this is not possible, we should reduce the risk of exposure through managing dust at source through wetting/damping down, the collection of dust through extraction, and wearing of appropriate respiratory protective equipment (RPE).
You can also carry out dust monitoring in the workplace to determine whether the control measures are working efficiently.
THSP are able to offer clients a qualitative face fit testing service for close fitting FFP3 RPE to ensure that those masks selected will protect the wearer against harm.
Despite this, as the effects of exposure to silica dust are not immediate and can take years to manifest, many workers ignore the problem. They neglect doing something to protect themselves until it is too late. It is therefore important that we continue to inform employees of the dangers and the steps to protect them.
Employers may also need to arrange for employees to be placed under health surveillance including health and work history questionnaires, lung function tests and where necessary chest X rays.
The Health and Safety Executive (HSE) has produced a guide explaining what employers and employees should do to prevent lung disease caused by exposure to silica at work.
Contact us today on 03456 122 144 for more information regarding the services we offer.