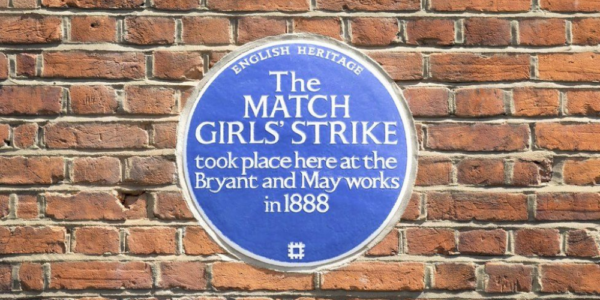 It is fantastic to see that the place where the foundation for many of current our health, safety and employment laws were formed is getting official recognition.
A group of women and girls, known as the 'Matchgirls', who went on strike at a match factory in 1888 have been recognised with an English Heritage blue plaque.
The Bryant & May walkout in Bow, east London, was regarding the poor pay and dangerous working conditions.
The group worked 14-hour days in appalling conditions for a low wage, which was cut even further for workers who spoke out.