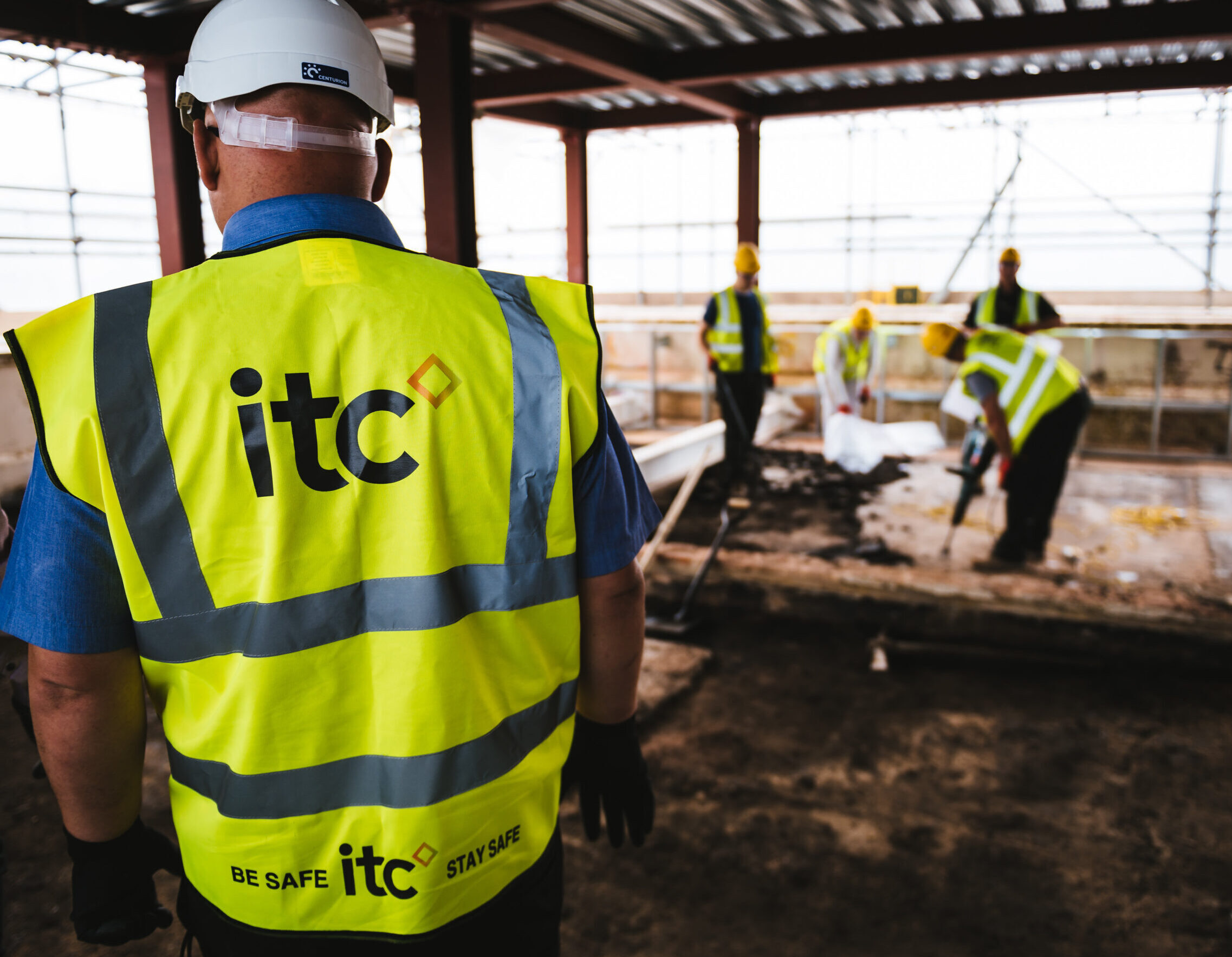 ITC brought THSP on board back in 2010 after a search for a health and safety partner. We spoke to Neil Penn, Compliance Manager of ITC, to establish how ITC have benefitted through working with THSP for over a decade.
The Challenge
The problems faced by ITC before choosing THSP.
ITC were with another provider and being charged a percentage of their annual turnover which was expensive.
Due to time restrictions, expansion of the company and the number of sites, the health and safety demands became unmanageable for simply one person, especially given that Neil is compliance manager for multiple strategies.
Why THSP?
Why ITC chose THSP over other companies.
ITC liked that THSP offer fixed fees and better value for money; that they could pay for additional visits as and when needed. They also liked the amount of services offered and how they can use THSP as much or as little as possible without cost implications.
ITC were impressed by THSP's overall professionalism. Unlike their previous provider, Neil says that THSP were approachable, transparent and personable to their unique requirements. As well as this, THSP offered a free site inspection to trial the service to make sure they were a good match. Together with THSP, ITC looked at improvements needed on site and how to move forward rather than basic compliance.
Another reason why ITC chose the services of THSP was due to the wide availability and offering of Training. The fact that THSP deliver a range of courses in the classroom, online, via distance learning, and in-house was a positive, and was helpful as it saved Neil time from finding the relevant courses required.
The Solution
How THSP's service and strategy solved the problem ITC faced.
ITC engaged THSP's Health and Safety outsourced service, as well as to carry out Site Visits and Training. The regular visits have been set up since ITC started their service to support Neil in the background to be there when and if he needs us. This solution helped Neil with the aforementioned time constraints as well as his need for external reporting.
When a potentially seriously incident occurred, THSP provided the best way forward with an accident investigation. Rather than apportioning blame, THSP demonstrated how system and site management could improve to prevent recurrence and a more serious situation developing.
MyTHSP was a specific platform that Neil was keen to emphasise his satisfaction on. The fact that ITC were involved in the testing process for THSP's Risk Assessment Builder (RAB) also highlighted that THSP's services were created with the customers' needs at the forefront of each process.
Neil said that he has been particularly pleased that ITC is treated as a partner and a valued organisation. For him, it also helped that ITC and THSP share similar values, whereby both believe in working with people and that people are what runs the company.
The Results
The measurable results that THSP's service has provided.
Neil says that THSP's services have exceeded expectations and that tasks are fulfilled within a specific time or as close as possible. ITC's site scores have consistently been above average/good.
The fact that THSP offer nationwide coverage is also beneficial when ITC have a site away from London. ITC are seen as taking health and safety seriously by other contractors and THSP have given good advice to implement for future construction sites.
According to Neil, THSP's services have consistently been very good, and that they are always polite and happy to help. He's confident that any member of staff can deal with a query, even if they are busy and are tied in the middle of a call, for example. Overall, Neil is very satisfied and the longevity of our partnership is testament to this.
Regarding other benefits that ITC have seen since using THSP's service, Neil said having an external attendee, namely Health and Safety Consultant Manager Kev Harvey, on their committee meetings has helped build close relationships between the two companies. In addition, Kev has taken the time to talk to ITC's board about Mental Health to promote its importance in the workplace.
Above all, and most importantly, THSP's work has resulted in a prevention of serious working accidents, ensuring ITC make safe working part of their working culture.