Taking the Pain Out of Risk Assessment
Risk Assessments should be about safe working. Those responsible for ensuring the safety of their colleagues will always be looking for ways to simplify their task, but equally, want to know that what they have produced will hold up in a court of law should an accident occur.
No more repetitive control measures across sheets of assessments for manual handling, working at height, PPE, etc. Just one bespoke, task-based assessment, with intuitive and comprehensive control measure selection, saving you time and reducing the likelihood of accidents.
With an easy step by step process that guides the assessor through each stage of the assessment, and intuitive selection processes, the end result is a comprehensive, accurate assessment of the task at hand. It satisfies your clients as well as providing legal compliance.
Use in conjunction with THSP's COSHH Assessment Builder.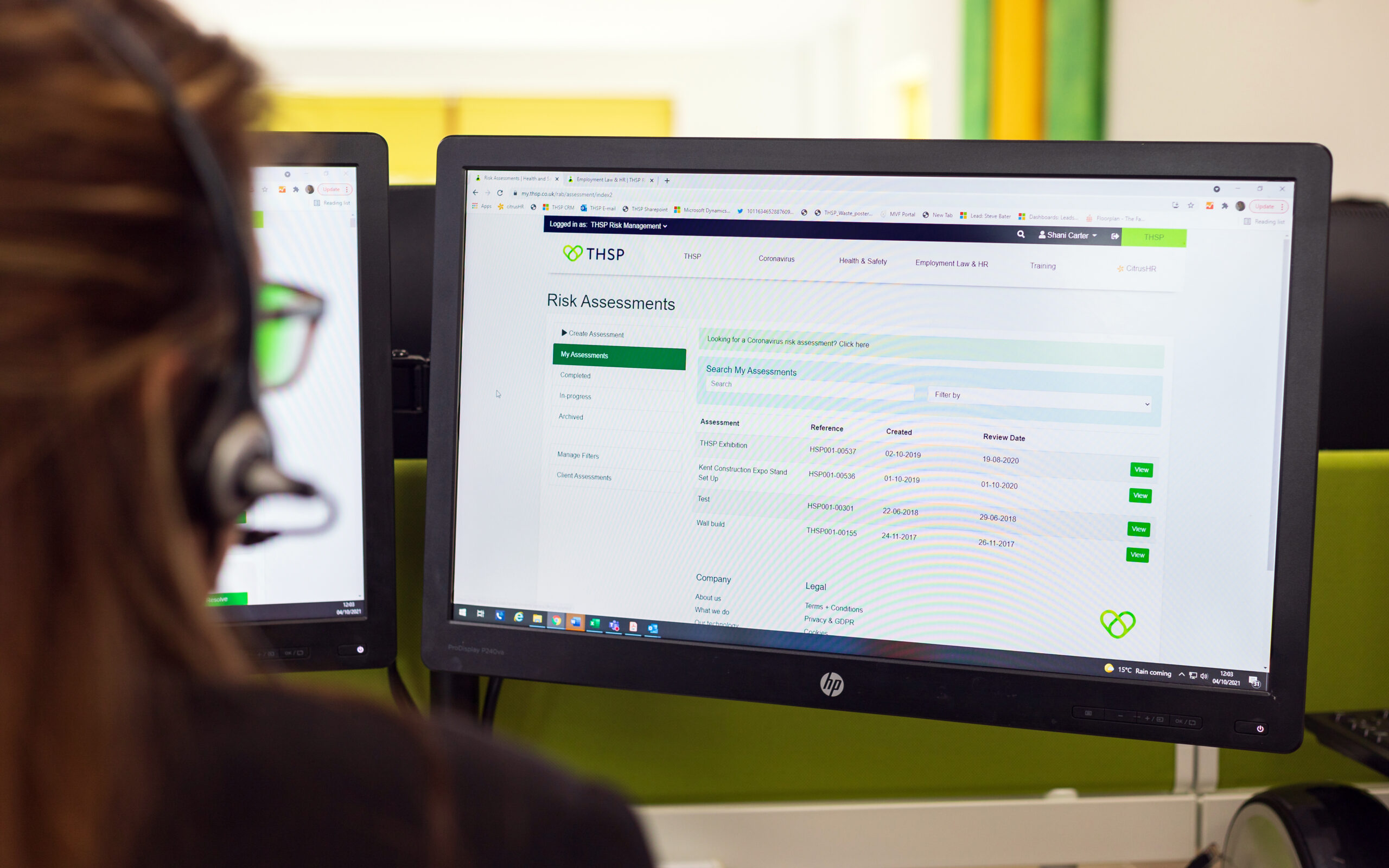 What It Can Do For You
Intuitive by Design


The Risk Assessment Builder recommends control measures based on your identified risks.

Flexible


If control measures need amending, you can change them or add your own.

Responsive


Access your Risk Assessments from anywhere – desktops, laptops, and mobile devices – and help save the environment by reducing the amount of paper you use.
PPE Selector


Includes PPE types and specifications with pictorial information.


Adaptability


It's quick and easy to duplicate, edit or update your assessments to reflect changes to location and processes without having to repeat the process from the beginning.
Who's it For?
If you have responsibility for creating Risk Assessments for your business, this software is designed for you.
Our interactive Risk Assessment Builder is available for free to all Business Safe customers, or just £500+VAT for a 5-user licence.
Try It For Yourself
If you would like more information on how the Risk Assessment Builder could benefit your organisation, book a demo with one of our team to gain your free trial.
Book a Demo
Testimonial:
Got me bigger contracts
The benefits have been huge. I now walk straight into negotiation on all manner of groundworks and construction projects up to the region of a million pounds in value.