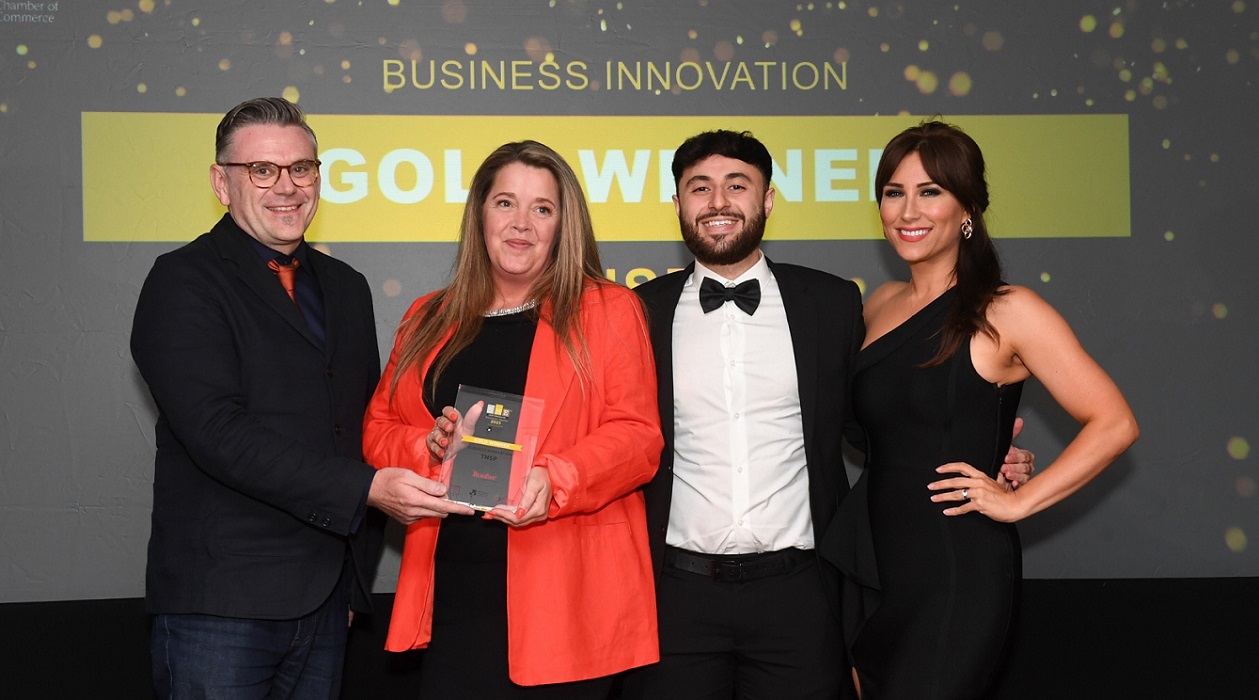 We are delighted to announce that THSP were Gold winners at the SME Bedfordshire Business Awards on Thursday 29th June 2023.
This year, THSP were nominated finalists for three awards, while also being Gold sponsors for the event. Having won the Silver award in the Business Innovation category last year, we went one step further this year and received first prize.
The SME Awards define the Business Innovation award as "doing something new, different, smarter or better that will make a positive difference."
Our HR Plus product claimed Gold. In early 2022, our HR and Employment Law team developed a product inspired by customer feedback. HR Plus takes complex and time-consuming HR issues away from those overwhelmed or unable to undertake these tasks. Whether its recruitment, onboarding, Wellness Actions Plans, holidays or sickness absence, our customers have realised their need for additional resource to do this.
As a result, our HR Plus service involves partnering with many of our customers to become their very own Human Resource Department, supporting them where it's needed most, no matter the size of the organisation. We allocate time and resource to help when our customer needs it, not when we say, to make a positive difference for them.
Kirsty Maynard, our Head of Customer Service and Sales, also presented the 'Business Woman of the Year' award, after being the Gold Winner in that category last year.
As a result of the SME Luton & Bedfordshire Gold winner award, THSP have now been invited to the SME National Awards Final at Wembley Stadium on Friday 1st December. At the event, all regional Gold winners will compete for their respective national prizes.
Reacting to the award, Andrew Wilson, our Employment Law Director said:
"We are over the moon to get this award. HR Plus has gained so much interest since it was launched; with new customers of all industries and sizes seeing the benefit of having their own HR team supporting on hand when they need it. On the flip side, these opportunities afford our growing team of HR professionals a huge variety in the work they do, the people they help and the new skills they gain. "
Congratulations to the team who well deserve this award for their incredible work.
Kirsty, Shani Carter and Darius Moghtadaii represented THSP at the event.