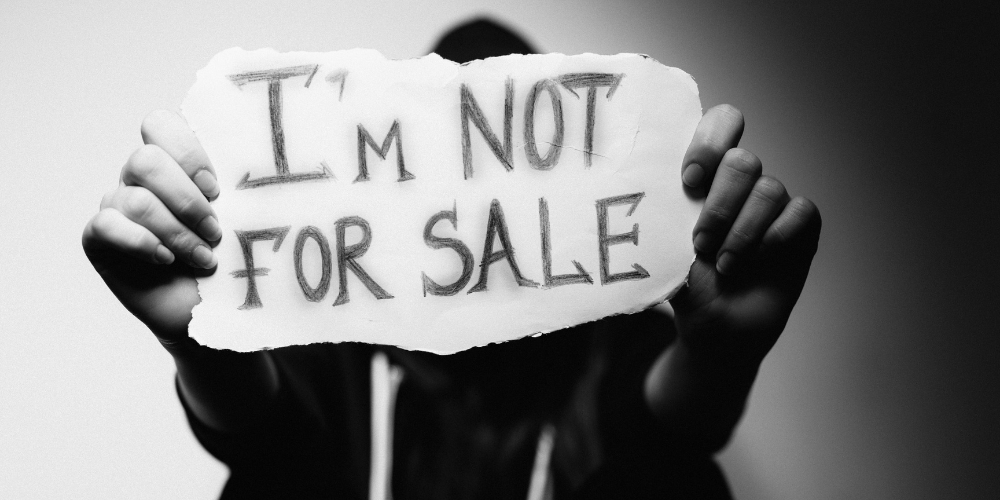 National Human Trafficking Awareness Day is observed on January 11. The aim is to highlight issues surrounding modern-day trafficking and slavery that, believe me, is happening right under our noses.
Human Trafficking and Anti-Slavery
While slavery is commonly thought to be something of the past, human trafficking sadly persists. Regardless of where you live, the chances are that it is happening close to you. Millions of people are trapped in horrific situations; being threatened, going through mental and physical violence, deception, and many other manipulative tactics to force them to do things against their will. Slavery can also occur in much more subtle form through debt bonds and financial coercion. Here workers are put into a situation where financially they cannot exit as the penalties are so high, either through physical threats or deportation.
Incidents of human trafficking and slave labour in the UK are an all too familiar issue. In September of last year, three members of a West Midlands gang who were linked to the largest human trafficking ring ever exposed were jailed, with there being a total of 400 victims. The three were sentenced over charges of conspiracy to traffic people to the UK and forcing them into compulsory labour.
Human Trafficking Awareness Day is dedicated to raising awareness of this worldwide issue. Given the prominence of human trafficking and slave labour cases within the UK it therefore must be taken seriously by everyone. Trafficking is a form of contemporary slavery – a multi-billion-pound criminal industry that denies freedom of around 30 million people around the world. The trafficking of people into the UK is big criminal business, with a reported rise of 245% over the last five years.
The Modern Slavery Act became law in 2015, yet much more needs to be done. Businesses must act ethically and with integrity and transparency throughout all transactional arrangements. They need to ensure there are effective systems and controls to ensure that modern slavery and human trafficking simply doesn't happen.
You should expect the same high standards from all of your suppliers, contractors and other business partners. As part of your contracting processes, you must include specific prohibitions against the use of modern slavery, and expect that your suppliers will in turn hold their own suppliers to the same standards.
Your zero-tolerance approach to modern slavery must be communicated to all suppliers, contractors and other business partners when entering into new or renewed contracts with them.