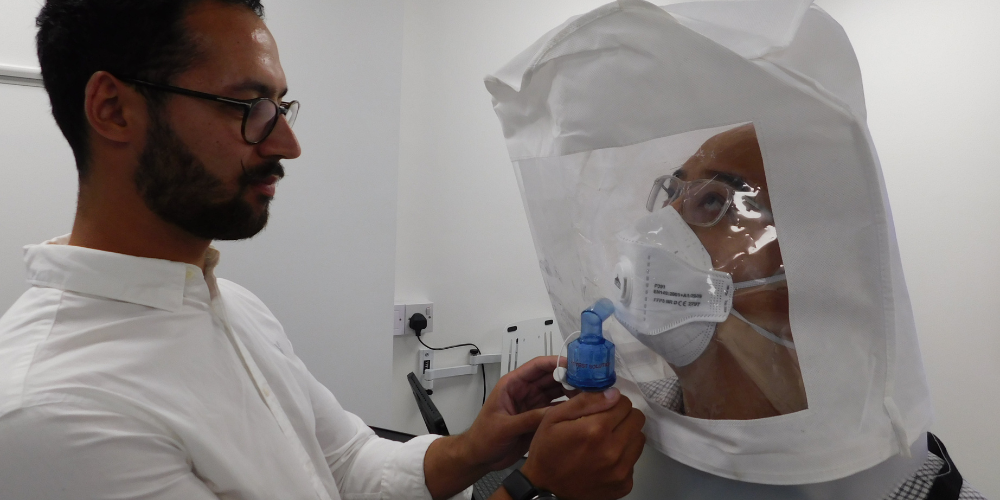 What is a Face Fit test?
Face Fit testing is the process of ensuring respiratory protective equipment provides adequate protection to the wearer. The facepiece or mask must be tight-fitting and seal to the wearer's face. This is because the performance of tight-fitting facepieces is dependent on achieving continuous contact between the wearer's skin and the seal of the mask. Fitting the equipment properly ensures that the wearer is fully protected.
If you work in an industry where respiratory protective equipment is needed, then a face fit test is necessary. Having a correct fitting facepiece keeps you safe as exposure is minimalised.
Who is Face Fit Tester Training for?
Face fit test training will benefit anyone with a responsibility for conducting face mask fit testing of persons wearing half mask types including filtering face piece (FFP) respirators.
Why do I need training?
Face Fit tester training is essential as it will safeguard your health when a mask is required at work. Undertaking the training will allow you to conduct the fit test correctly in accordance with the HSE282/28 guidance, including carrying out the relevant pretesting inspections and tests.
Our Face Fit Tester Training course is a one-day session which will train persons in the use and operation of the "Qualitative" fit test equipment and procedures. It will equip them with the knowledge and skills required to enable them to carry out fit testing in line with the requirements of the Fit2Fit Test accreditation scheme.
What you will learn:
Know when a mask fit test is required
Understand and have a working knowledge of the HSE282/28 guidance
How to assemble the qualitative fit test kit correctly
How to identify the types of mask in use and confirm that the qualitative method is suitable
Briefing the subject on the importance of testing and factors which can affect the fit of the mask
Instructing the candidate to fit the mask using the correct technique and carry out an appropriate fit check
Understanding and describe the limitations of the Qualitative fit test method and be aware of the alternatives.
What does the assessment look like?
Delegates must pass a practical face fit assessment and multiple choice written assessment.
How is the course certified?
On successful completion of this course, the candidate will receive a certificate of competence (not a Fit2Fit certificate).
How can I book training?
This training can be delivered at your premises, the cost is £795+VAT for up to 10 delegates.
This session does not include the assessment required to obtain Fit2Fit accredited status.