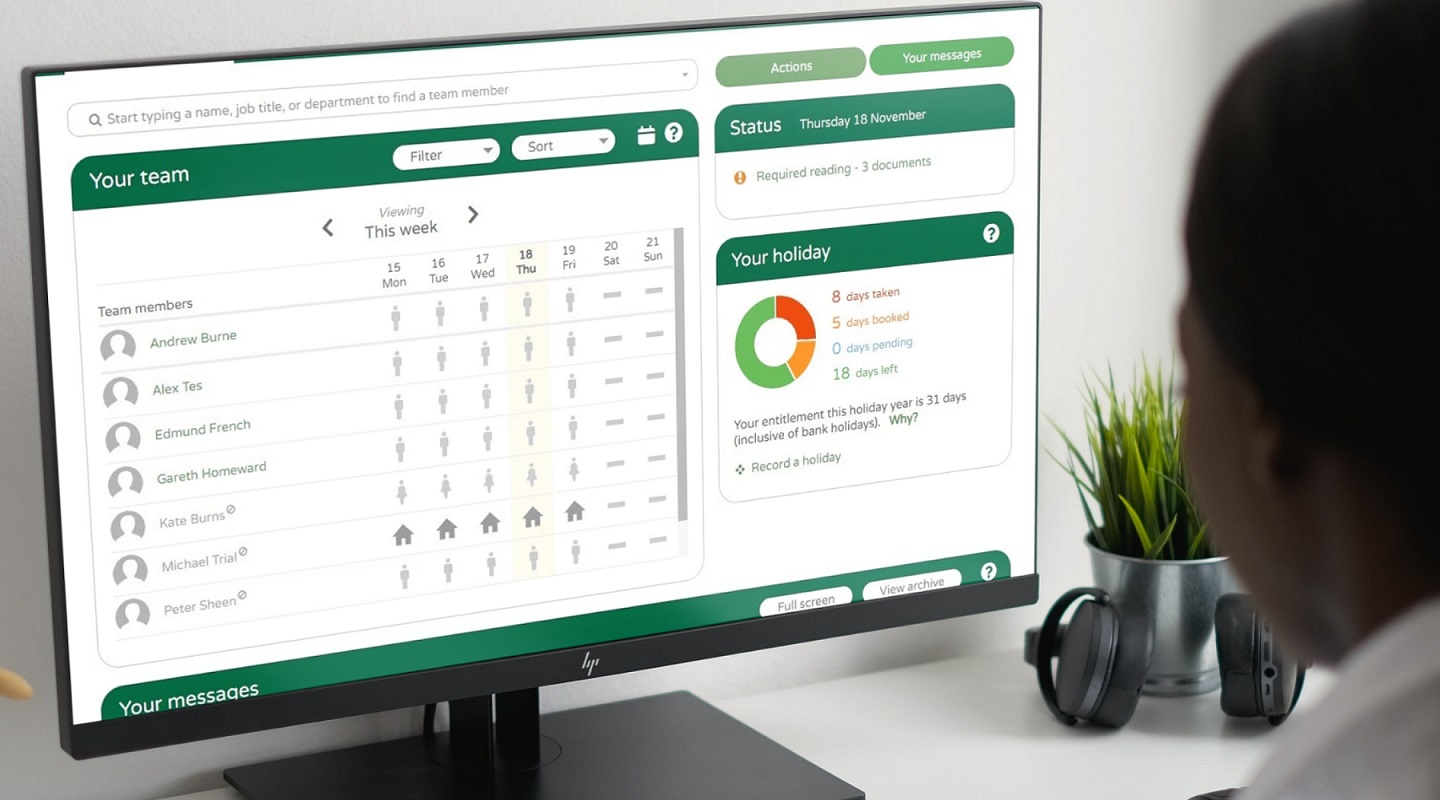 Having your HR matters dealt with externally allows decisions to be made faster, as an organisation can react and respond quickly to challenges and opportunities.
HR management software tools can be used in conjunction with your HR team to streamline processes, helping to achieve a more effective and efficient HR system.
For example, Tribe, THSP's comprehensive HR Software, increases efficiency by assisting with managing, tracking and recording information relating to individual employees all within one interface. This allows you to have more time to concentrate on what matters the most – your business.
Tribe provides a powerful HR software solution that will help you easily manage payroll, expenses, holidays, absence, timekeeping, training, health and safety, staff appraisals, pensions and more using just one user-friendly interface.
Whilst keeping you compliant by storing all your sensitive employee data securely online, you will also have total control over who has access to the information for data protection purposes. The system is flexible and highly configurable; it can be customised to your exact needs.
The bespoke dashboard enables you to track and record information relating to individual employees, such as signed contracts, acknowledgement of company policies and qualifications. It stores all changes and updates so that you are able to access a full audit trail – vital in the event of a dispute or tribunal.
Here are just some of the benefits of Tribe:
Manage your team's holiday's anywhere, from any device
Know teams' whereabouts with the easy-to-use calendar
Access employee records from wherever you are
Get notified of key HR events and tasks
Manage appraisals painlessly online
Try It For Yourself
If you would like more information on how Tribe could benefit your organisation, book a demo with one of our team to claim your free trial.