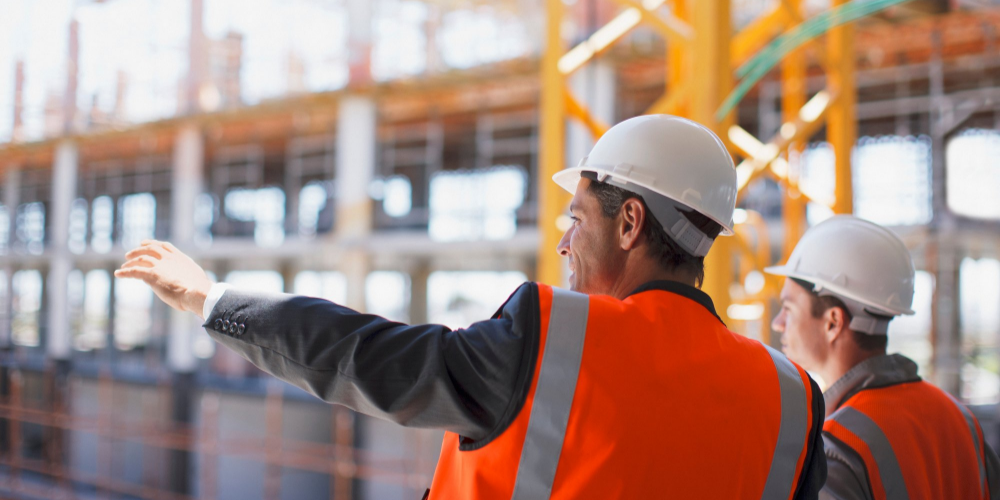 'The Power of Thoughts'
The last two years have been difficult for us all. The COVID-19 pandemic has had an impact on both our physical and mental health. It has made us concerned with issues around work, our personal lives, or in some cases both. In turn, thoughts can become intrusive, overpowering and all consuming. The negativity and stress in people's minds makes it harder for workers to fully concentrate on their job.
Yet when it comes to areas such as mental health, the construction industry is one that has traditionally avoided the topic. Work within the construction sector is usually characterised by long hours, commutes and limited-term contracts. The hyper masculine culture, whereby workers tend to remain silent rather than speak out and seek help from others, causes their mental health to worsen.
This has had an impact on the industry's suicide rates, with male construction workers being 2.7 times more likely to complete suicide than the average person. A report by the Chartered Institute of Building (CIOB) in May 2020 investigated the mental health and wellbeing of those in the construction industry. The report found that 26% of those working in the construction sector considered taking their own lives in 2019. As well as this, 97% were reported to have been under stress at least once a year, highlighting a number of factors at work that contributed to their worsening mental health.
The good news is that things are changing. More and more construction businesses are viewing their staff's mental health as a priority. With the right help, guidance and training, it has become much easier to ensure that employee mental health and wellbeing has a central place at your workplace.
CITB's 'Mental Health and Construction: A Consistent Approach' research has particularly been significant in discussing mental health and self-harm within the construction industry. The research details the strides that have been made to improve the mental health of those working in the sector, and opportunities for the sector to improve the wellbeing of staff  have been raised. This includes the suggestion for construction workers to have more flexible working schedules.
Organisations such as Building Mental Health have been actively fighting the stigma attributed to the construction industry for four and a half years. They have a five step approach to tackle mental health. This includes committing to make a difference by signing the Building Mental Health charter, introducing a helpline, delivering a mental health tool box talk and training, and lastly to ensure enough mental health first aiders are present at your workplace.
The Lighthouse Construction Industry Charity is another charity in the sector which provides emotional, physical and financial wellbeing support to construction workers and their families. By providing the tools to make workers in the sector more equipped in dealing with issues surrounding mental health, big changes can be made.
In summary, 'the power of thoughts' is certainly something that has a big impact on our working lives. For workers in the construction industry to be able to openly express their feelings and poor mental health will certainly change the sector for the better. There is lots of great work being done, it's just about raising further awareness on the matter.
Give us a call on 03456 122 144 where we can discuss how we can help you and your business so that your workplace can be better equipped when it comes to mental health.
Get in Touch