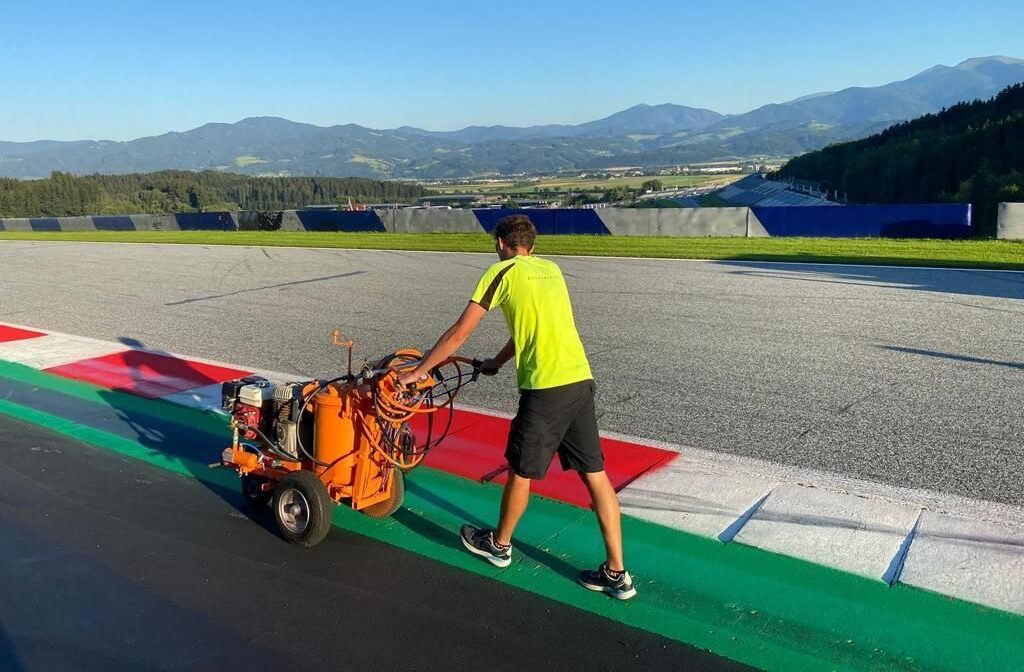 Roadgrip Ltd became a customer of THSP back in 2013 after searching for an expert partner with health, safety and HR matters. We caught up with Devon Clarke, SHEQ Manager of Roadgrip, to find out the positive and tangible results of our partnership.
The Challenge
The problems faced by Roadgrip before choosing THSP.
Before Roadgrip were a THSP customer, Devon says there was a clear void between existing knowledge and the ability to keep up to date with legislative changes. Being a smaller company, it was difficult for Roadgrip to have structured guidance, especially from an HR point of view.
Roadgrip needed to ensure they were doing everything they can for their people and making them safe, and required an executive role and seniority above what they had in the business. THSP provided additional knowledge, continuous learning, and saw things that Roadgrip didn't see from a health and safety perspective.
Why THSP?
Why Roadgrip chose THSP over other companies.
After a lot of research, Roadgrip found that THSP's tailored approach had an edge above other competitors, particularly in terms of THSP's combined approach for system support, consultative support and everyday guidance. The fact that THSP have everything in one place was a big bonus.
Roadgrip favoured the blended and bespoke approach with both the health and safety side covered, as well as the ad-hoc HR support as well. Every THSP consultant that Roadgrip speak to, whether that's health or safety or HR, can explain what they need and THSP takes the information to create a solution, making it fit for the nature of their work. Devon said that THSP's approach has always been based on Roadgrip's working.
The Solution
How THSP's service and strategy solved the problem Roadgrip faced.
Roadgrip required more structure in how they did things, so that they could hold themselves accountable. THSP offered that extra level of security and speculative view to come in from outside and review what should be in place, allowing that successful path to solution.
Devon said that Roadgrip have come on leaps and bounds in terms of health and safety management system, resulting in Roadgrip being ISO approved. This is largely due to THSP's structured approach and guidance as an overseeing figure and their additional layer of a competent person. If there's a question that Devon or her team can't answer, then her dedicated Health & Safety Consultant, Adrian Merrell, confidently can. THSP have really helped to manage Roadgrip's health and safety duties, keeping them on the straight and narrow.
Having their own dedicated Account Executive, Becky Hanslow, is beyond beneficial and valuable to Roadgrip. It acts as a reassurance and that added level of security, confidence and daily support should you require it, and effectively means they have a board of Health & Safety managers that sit outside your business. THSP know the exact consultant to talk to. Devon said it's not possible to afford to have that many competent people internally, and having THSP as an external partner is very beneficial. Becky, Roadgrip's Account Executive, is the vehicle that makes all of this work, she's brilliant!
The Results
The measurable results that THSP's service has provided.
In terms of Accreditations, Devon said it's clear to see that THSP's support has allowed Roadgrip to get to their end points. THSP's general health & safety management system, SHEQ policy and support acts as a relief and additional support. From an evidence point of view, Roadgrip's shiny, golden accreditations prove that with some additional support you can achieve really great things. This in turn allows Roadgrip to achieve, acquire and attain better clients and better work because they can demonstrate that they are compliant. Therefore,  it is clear to see that THSP's service has hugely helped.
THSP's service exceeds expectations. For the amount THSP charge, their input and sheer amount of background management, for Devon it is beyond valuable and definitely exceeds standards. There is nothing the team can't ask, no site visit THSP's Consultants can't attend, and have never been told an answer that wasn't helpful. THSP provide that extra breathing space and ability to rely on someone who knows what they are doing so that they get on with other business tasks.
According to Devon, THSP's user-friendly Tribe system for holidays is incredible, which allows staff to add their holidays easily, helps with the management of the business as well as for the end user. Having this additional level of management has hugely benefitted the Roadgrip team.
Lastly, Devon said that the experience with the service Roadgrip have received from THSP is outstanding. She offered a big thank you from Roadgrip, and that they really appreciate all of THSP's help!