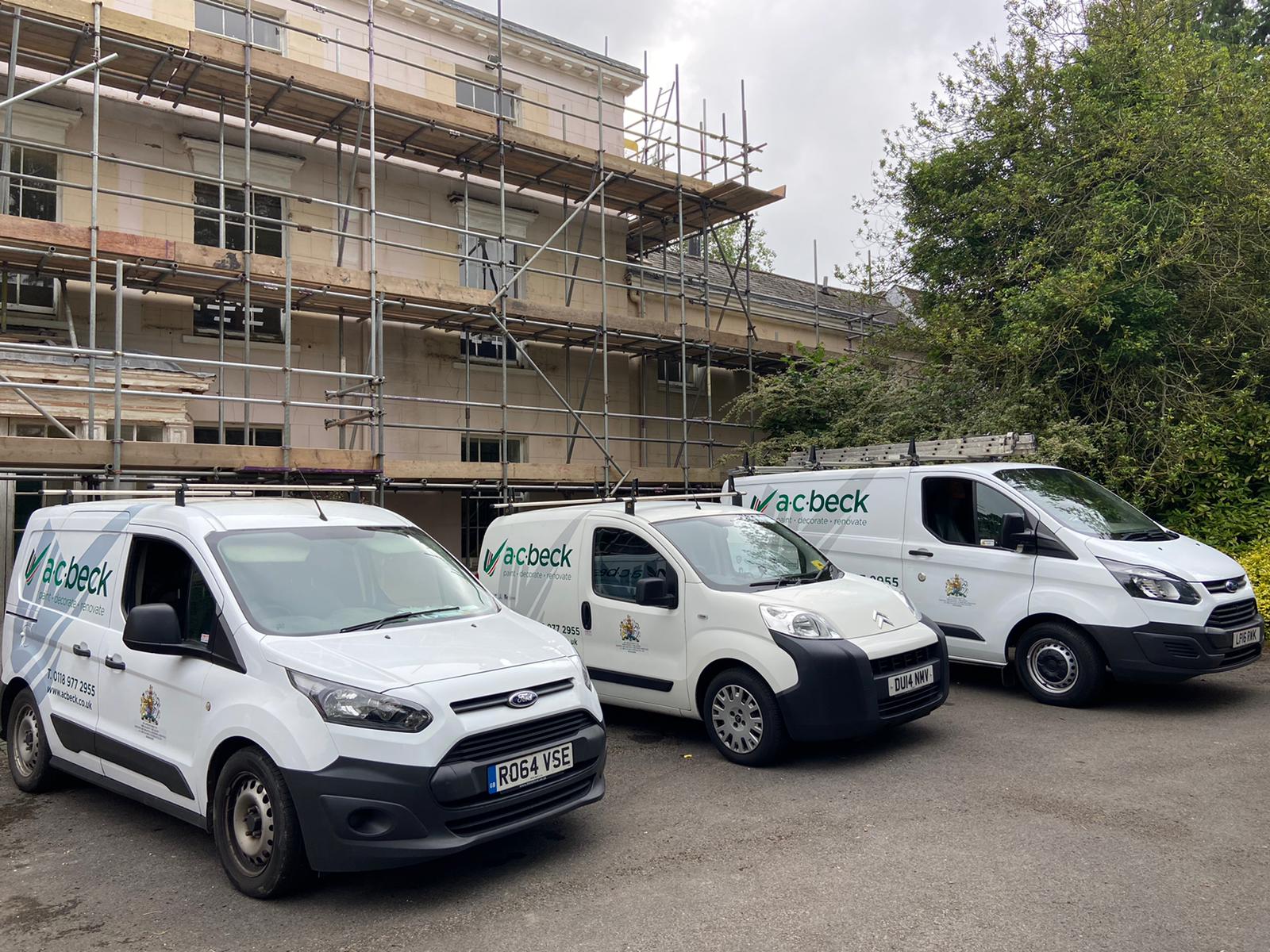 The Challenge
THSP's customer, AC Beck & Son (Contracting) Ltd had an area of concern regarding their self-employed subcontractors. The case of Smith v Pimlico Plumbers relating to labour-only subcontract relationships had caused considerable confusion for many construction businesses, and A C Beck needed clarification on their own circumstance.
The THSP Approach
THSP's HR specialist, Andrew Wilson, visited Steve Beck and Lucy Smithson to establish the effectiveness of the controls they had in place for dealing with sub-contracted workers. Engaging workers in this manner is essential to construction companies who deal with the variability faced from contract to contract.
Andrew explained to Steve and Lucy that employment status has two ramifications – one on employment or worker rights, and the other on tax. During their meeting Andrew appraised the contractual and operational relationships in place with around 40 designated labour-only subcontractors. Together they considered the authorities set down in case law (see references below).
THSP have previously worked with A C Beck to develop Contracts of Services, and the company use both a Subcontract Order and Status Assessment Pack with their employees. The Subcontract Order agrees a 'price' rate of work, and A C Beck retain 3% for 28 days to ensure defects are corrected at the operative's cost. Pay records demonstrate variable amounts earned, given the control the operative retains on the sequencing and amount of work they complete within each invoiceable pay period. A C Beck also verify the CIS status of each operative with HMRC, and currently all operatives have 20% deducted and RTI reported.
Andrew advised Steve and Lucy that they must consider a number of unique features relating to the construction industry. These include:
That principal contractors, clients and site safety dictate operating hours
Interfaces with other contractors and the inevitable issues that arise, create opportunities for day rate costs to apply
Contractual obligations, qualifications and experience prohibit opportunities to substitute others to undertake the work of the principal operative, and
The specification, quality and cost of materials.
That said, the company could demonstrate where substitution has occurred and Steve Beck remains open that it could legitimately happen again. There is a mainstay of work that A C Beck undertakes in residential or void properties whereby access is not limited or controlled, giving operatives opportunity to work as they see most effective, while retaining the pricing model. While the company provide materials for quality and cost purposes, operatives do provide their own transportation, PPE, tools and equipment.
The Solution
THSP provided A C Beck with a checklist to assess compliance. They now understand there are two minor improvements that they could undertake to ensure they are legally compliant.
Firstly, they need to enforce the obligation on operatives to provide Public Liability insurance proof. This would mirror the expectation within the Contract of Services.
Secondly, the company needs to undertake and record a periodical status review, using a recognised format, for each labour-only subcontractor.
The Results
As their Employment Law Consultant, Andrew is delighted that Steve and his team place such high importance on this integral part of their business, as this is not common within the construction industry in general. He feels that A C Beck are clearly cognisant of their liability and responsibility towards the treatment of sub-contractors and they demonstrate a great deal of good practice.
"As you rightly point out, this area of employment law is very important to us as a company and could have serious long term ramifications if not handled correctly. We understand our responsibilities and have invested both time and money ensuring our systems are as water tight and compliant as possible in an area that can be 'indefinite' and 'open to interpretation'. It is certainly heartening to hear that you feel our systems and procedures are robust and stand up well to our competitors. All in all, your visit has enhanced my confidence and fully endorsed the actions we have taken to achieve compliance."

Steve Beck, Managing Director at AC Beck & Son (Contracts) Limited
Legal references: Under this assessment we considered the authorities set down in Ready Mix Concrete v Minister of Pensions [1968] 2 QB 497; Express & Echo Publications Ltd v Tanton [1999] ICR 693 and Stringfellows Restaurants Ltd v Nadine Quashie [2013] IRLR 99, amongst others, along with the principled test points contained within the IR35 intermediaries legislation.